Coaches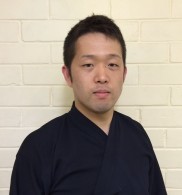 Takayama Katsuhiko
Head Coach
6th Dan in Kendo and Renshi title
Graduate from Saitama University
Experienced in coaching over 6 different Kendo teams
A former finalist in the All-Japan Universities Tournament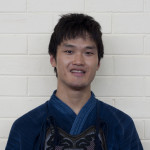 Daichi Fujisawa
Assistant Coach
Studied International Communication
Started Kendo when he was 7 years old
5th Dan in Kendo
Hobby: Walking
Enjoys communicating with people through Kendo as one of Japan's many cultures.
Instructors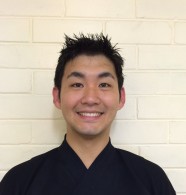 Tomonori Hu
Current grade: 3rd Dan
A postdoctorate researcher in Physics (University of Sydney)
Began doing Kendo during his 3rd year of undergraduate studies as a way to get campus life experience.
Fun fact about Tomo: In another life he aspired to be a close up magician.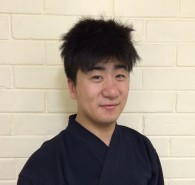 Ervin Peng

A 4th Dan in Kendo
Studied Bachelor of Science/ Bachelor of Arts at USYD
Hobbies: Exploring new places and trying new things. Food.
Started Kendo as a compass to life, keeping fit and meeting new people.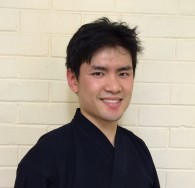 Kelvin Tran
A 4th Dan Kendo
Studied Master of Management at USYD
Has done Kendo for 7 years now
Has visited Japan, Hong Kong, Korea, and Russia & is on the lookout for the next big adventure
Hobbies: Going on local tours in other cities, Japanese game shows, and driving his pink Daihatsu
Our latest (up and rising) instructors!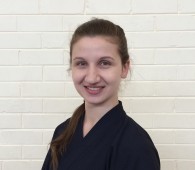 Ioana Levins
 Aspiring to be a lawyer, currently finishing her Juris Doctor
 Fluent in 4 languages, and proficient in another 4!
 Extra info: Loved to do show jumping (horse riding) – has a record jump of 1.5 m!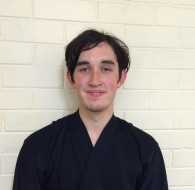 Jordan Saito Patch
2nd Dan Kendo
Aspiring to do study a PhD in Government and International relation, aka political "science".
Hobbies: Watching movies and rocking out to music (you can ask him what he likes! but apparently what "kids" listen to these days is not on the list)
Fun fact about Jordan: He can't eat chilli. At all.