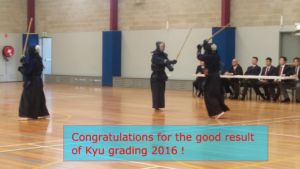 The Kendo kyu grading was held in 26th November, 2016 at Sydney University Lidcombe Compus. At this time, all of our members who went to the grading pass the test and some of them get double graded. Here I want to say congratulations to them. In this kyu level grading, some of our semester 1 beginners who joined us at the beginning of this year get good result. It might be the first big Kendo event they take part in and welcome them to be one of big kendo family in NSW. Here I want to say thank you to Vincent as he support us all the day.
Hope all of us can use the grading as a chance to encourage ourselves getting stronger in the future. Now, everyone needs to use this as assistance and prepare for the State championship which will be held in 3rd of December.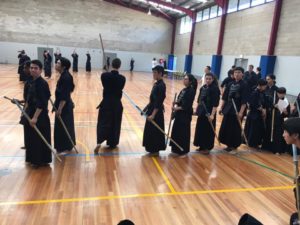 Last chance to prepare when waiting for the register. Don't be nervous guys, you will be fine.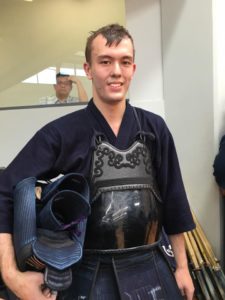 Kai looks exhausted but happy. He get double graded in the test. Besides, Jeffery and Palo also get bouble graded. Congratualte to them.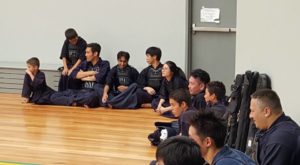 We can learn a lot by watching high level kendo testing.