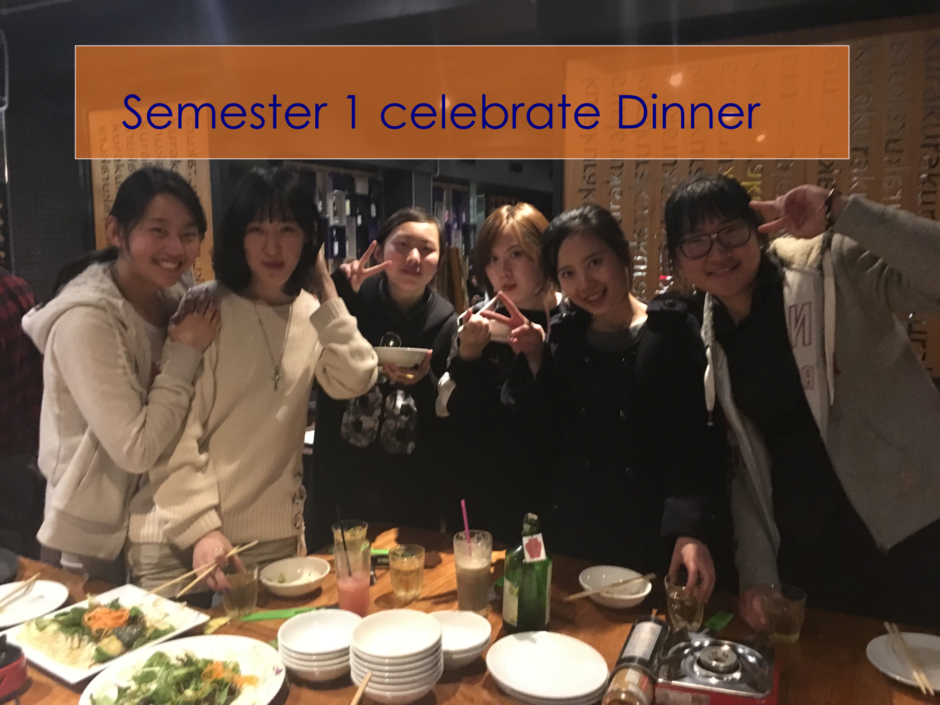 After Bogu lecture on Sunday, we went to Kurakura for dinner. The purpose for this dinner is to celebrate semester 1 beginner, 2017 get their Bogu and will enter next step of their Kendo training. In this level, they will be seniors of our club soon. As new semester 2 beginners are coming, semester 1 people may have some experiences to tell and teach.
在参加完周日的Bogu讲座后,我们在Kurakura共进晚餐。举办这次晚餐的目的是庆祝第一学期新生拿到新的剑道护甲并即将加入更高一级的剑道训练中来。在第二学期新生加入我们之后,这些第一学期的"新"生们作为前辈也一定有什么能够教给后来者的吧。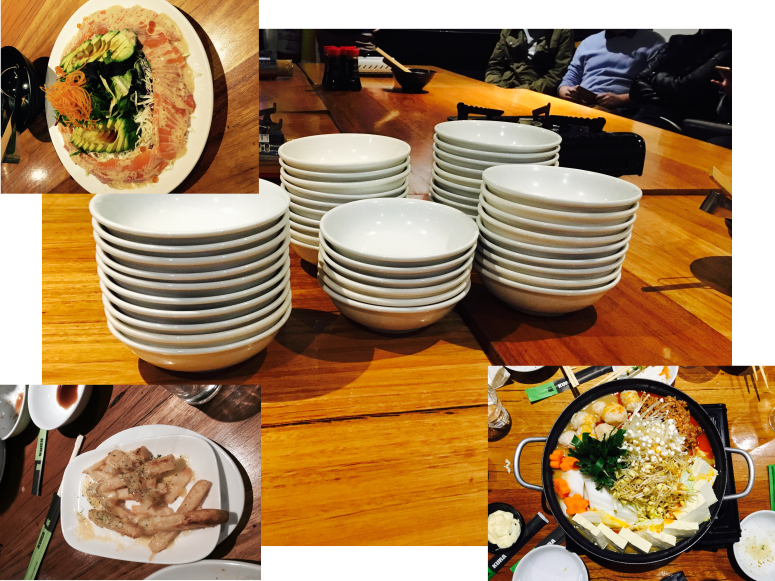 A good dinner require tasty food~
晒美食啦~
We talked a lot during the dinner and talked with senseis and experienced instructors can give them idea of Bogu traing quickly. We all enjoyed nice food and drinks in Kurakura. Hope all of them can do well in their future training.
在晚餐中新生与前辈们和老师的交流可以使他们很快的掌握一些关于护甲和剑道的小窍门。在美食的伴随中,他们将迎来未来更高一级的剑道训练。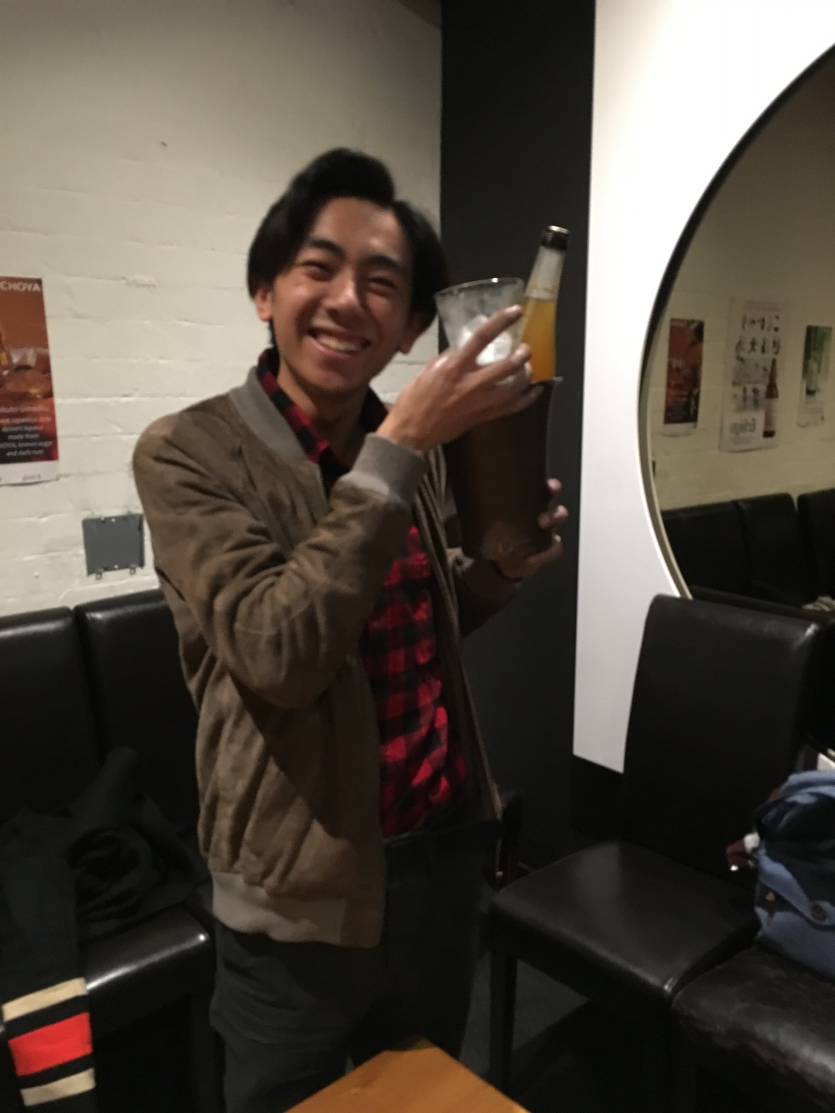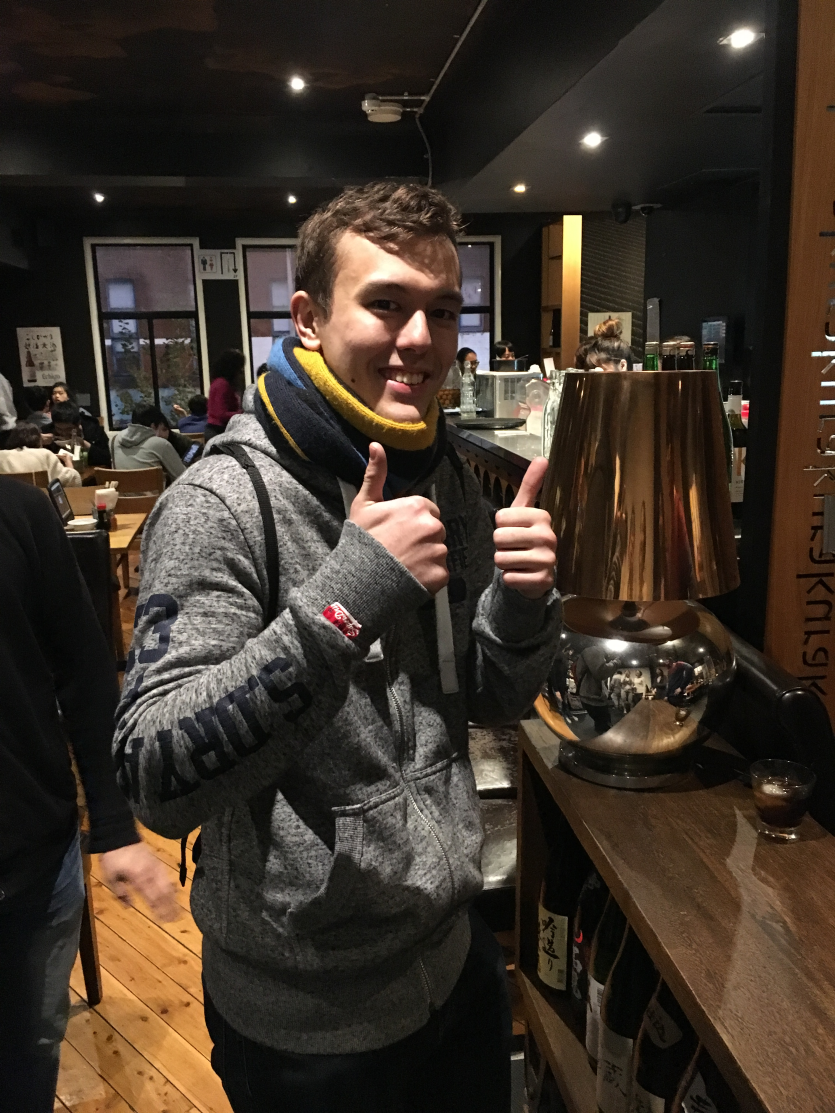 Welcome to Kurakura–a place with nice drink and food