For this weekend, we have some guests come far from Ritsumeikan (立命館) University, Japan. Communicating with the best Kendo player, we also learn more in this martial art.
After the long training, we went to the pub together with Ritsumeikan people to relax and let them feel our hospitality. We all have a wonderful nigh in the Broadway Crown to enough food and beer. Even with language barrier, we still tried to chat and understand each other.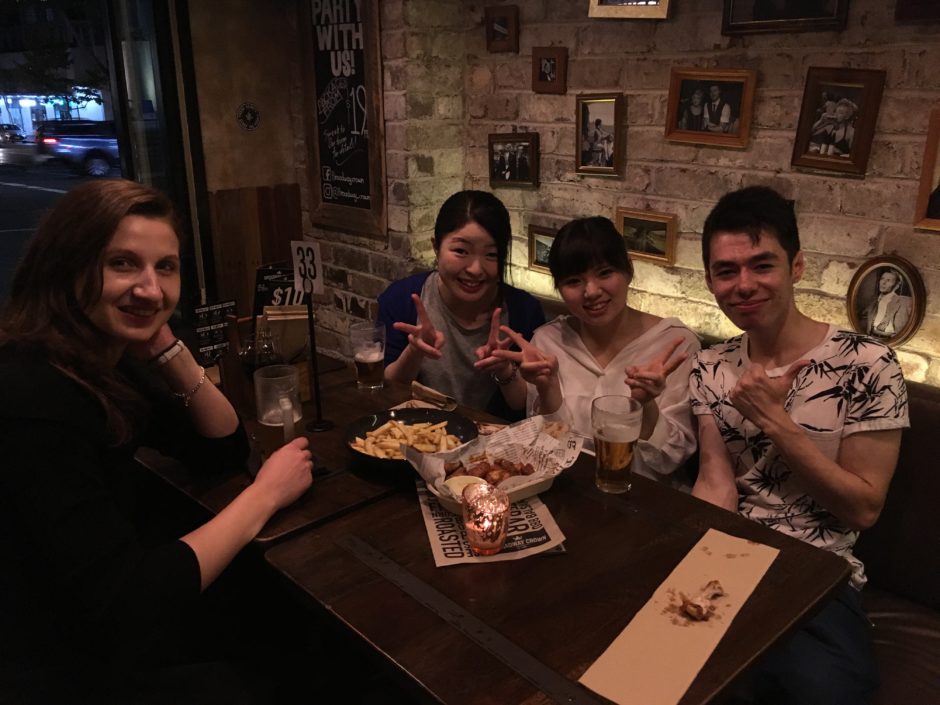 In the pub, we have time sit down and talk with our new friends
At the same time, we still have some O-Week beginners (people join in at the beginning of this semester) come and partcipate activities to make new friends. In this time, they can chat with some so experienced Kendo players and benifit their future Kendo jurney.
Mendy was just writing down her good blessing to Sam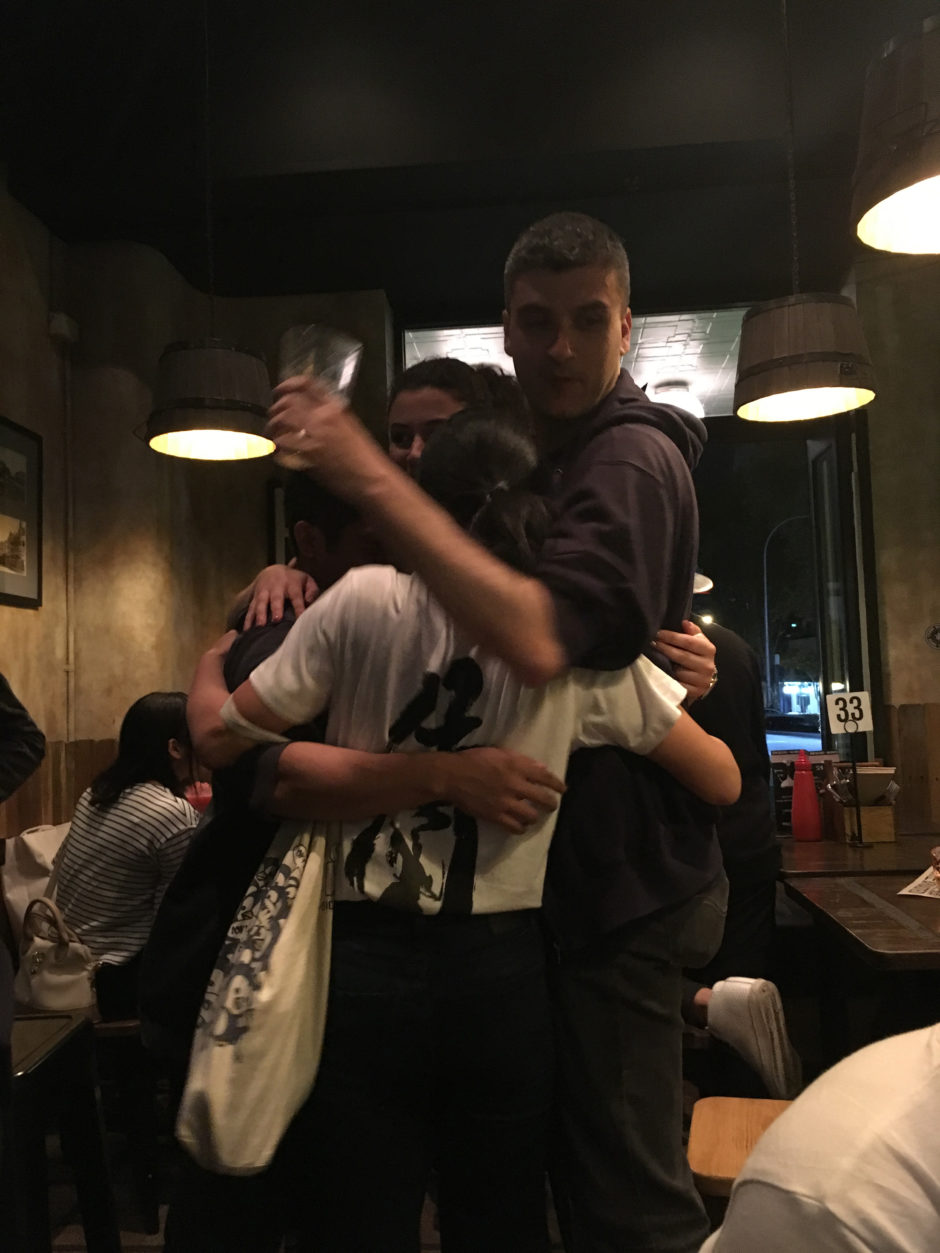 At the same day, it is the birthday of Sam (girl in white shirt,she cried as she was so touched), we celebrated her birthday at pub and bring her a special gift full of our members good wishes. We are not only practicing Kendo all the time, we are good friends and family through all activities.