The Unigame will be held next week from 23th to 25th of September in Perth. Our Kendo club will send our members to join team, men's and women's individual competition. They will leave on Friday and back on Monday, here we wish them have good luck and get good results for our club.
Meeting by the Uni before the Unigame, Kendo will have competition for three days together with other program.
In the Unigame team this year, four of them are semester 1 beginners who just joined our club at the beginning of this year and get their Bogu last week. We can see how great improvement they got by their hard training within half a year. Good luck for your fist Kendo competition and enjoy it!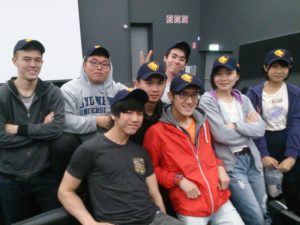 Our Unigame team this year get ready for their match. GO USYD Kendo!!