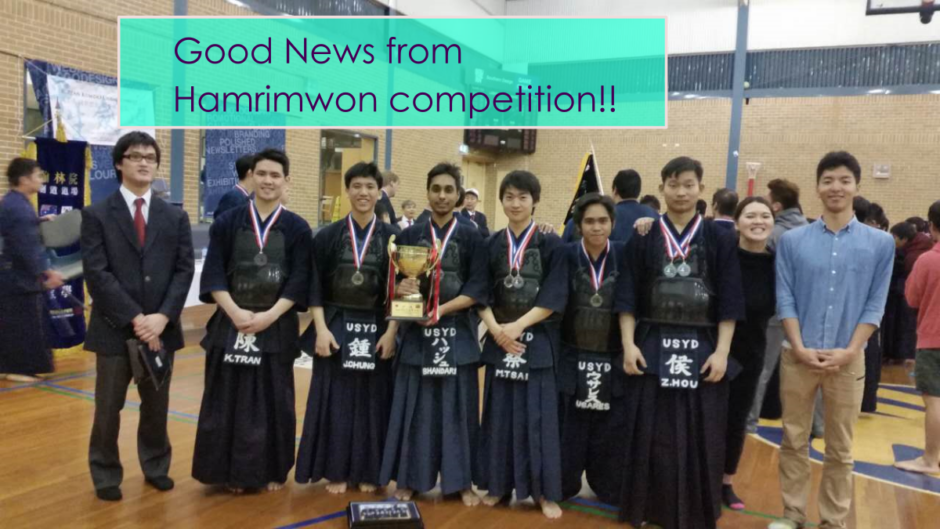 In 26th August, Hamrimwon competition was held in Aquatic Center in USYD Sport & Fitness. Our team competed , and get good results!Congratulations and thanks to all people represented USYD Kendo club. The results are:
在八月26日周六于悉尼大学Aquatic Center举行的韩联盟2017剑道竞赛中,悉尼大学代表队取得了优异的成绩!祝贺并由衷的感谢代表悉尼大学剑道部参赛的同学们。
Kelvin Tran – 3rd place in Men Dan match
Macca Hou – 2nd place in Men Kyu match
Makoto Tsai – 3rd place in Men Kyu match
USYD Kendo Kyu team – 1st place in Men Kyu team match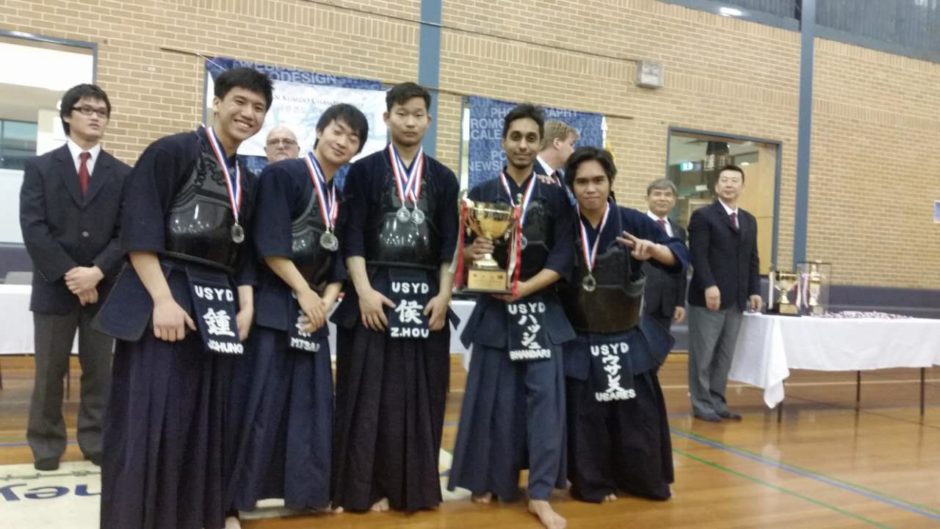 Congratulations to Kyu team! they won the 1st place!
庆祝我们Kyu team 的冠军们!
As the competition season will come soon, more competitions need hard working from us. We are very proud for them and hope the best for them in coming competitions.
在2017年赛季即将到来的时候,更多诸如韩联盟的比赛将会来临。我们为这次参赛并为我们去的荣耀的部员自豪,并希望所有人都能在即将到来的比赛中再创佳绩。