The 20th year of the Korean Kumdo Championships was held on 17th May 2014, at Sydney University Lidcombe campus. A state-wide event bringing together Kumdo and Kendo players from around NSW and ACT.
USYD had a large turnout with 21 participants, plus a few beginners supporting from the sidelines.
The day started with the Open Teams Tournament.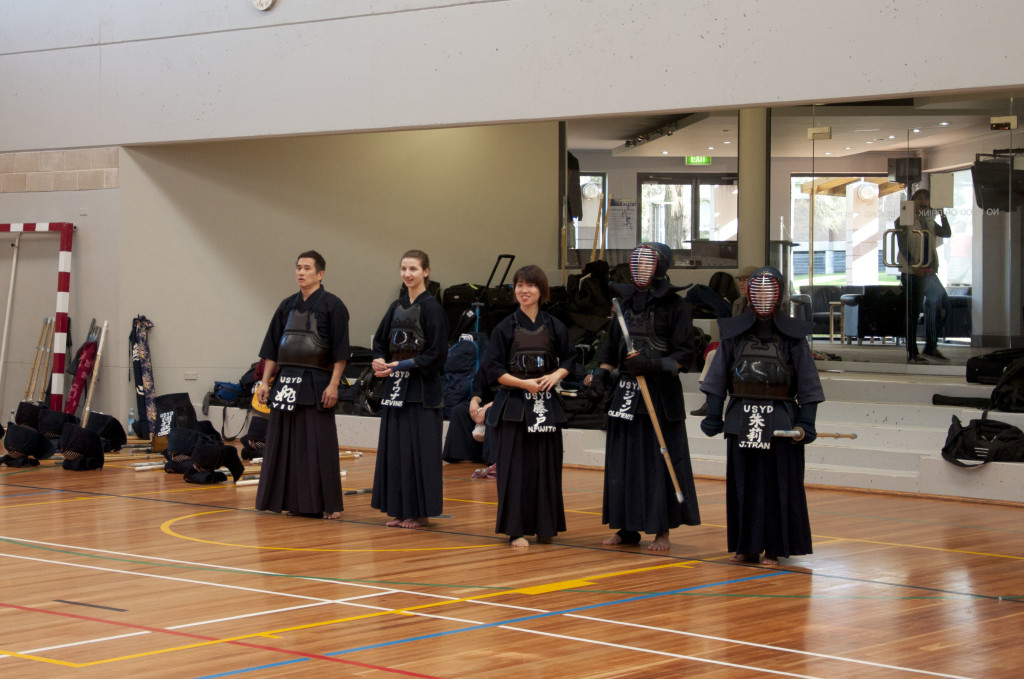 USYD team 3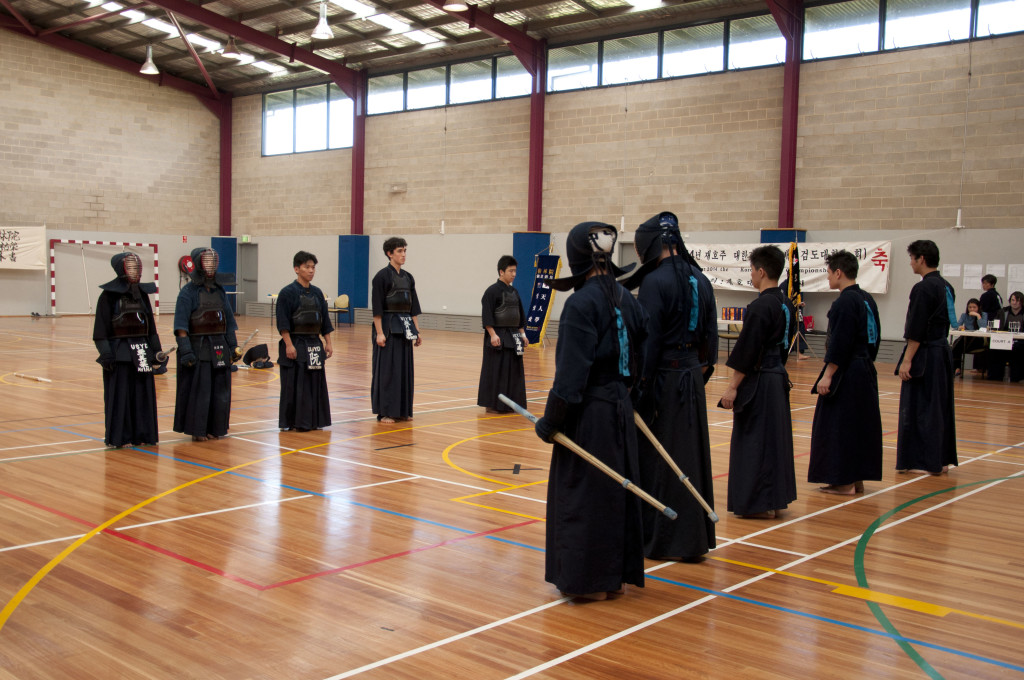 Fighting hard to the finals USYD team 2 faced USYD team 1. After an intense battle, the underdog USYD team 2 came out victorious winning by 1 point.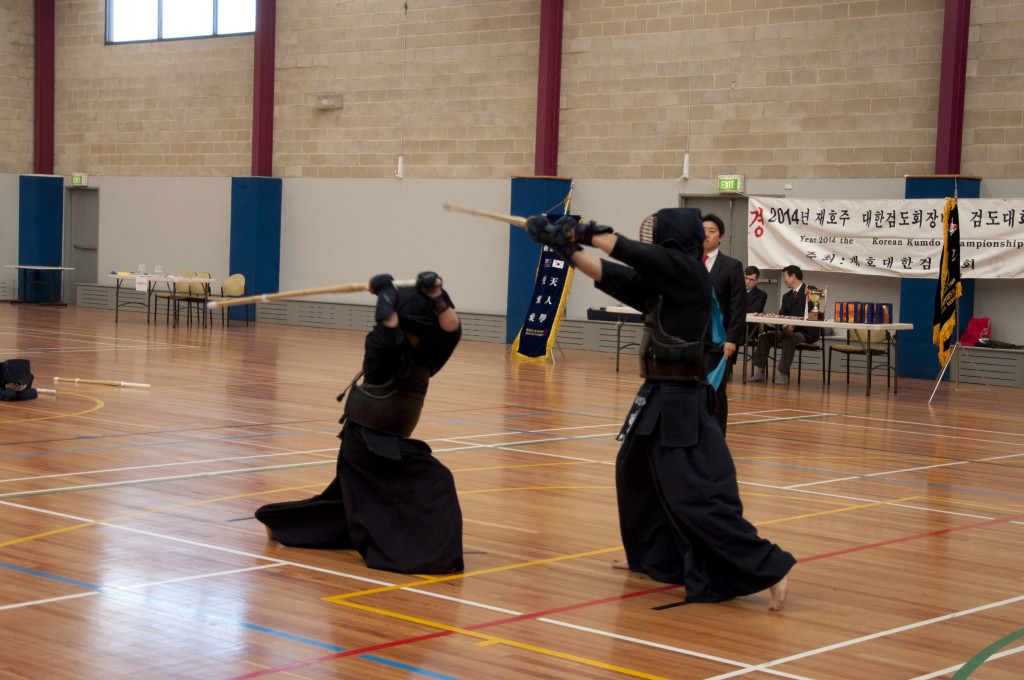 Gyaku do (Left Ervin Peng, Right Tom Hu)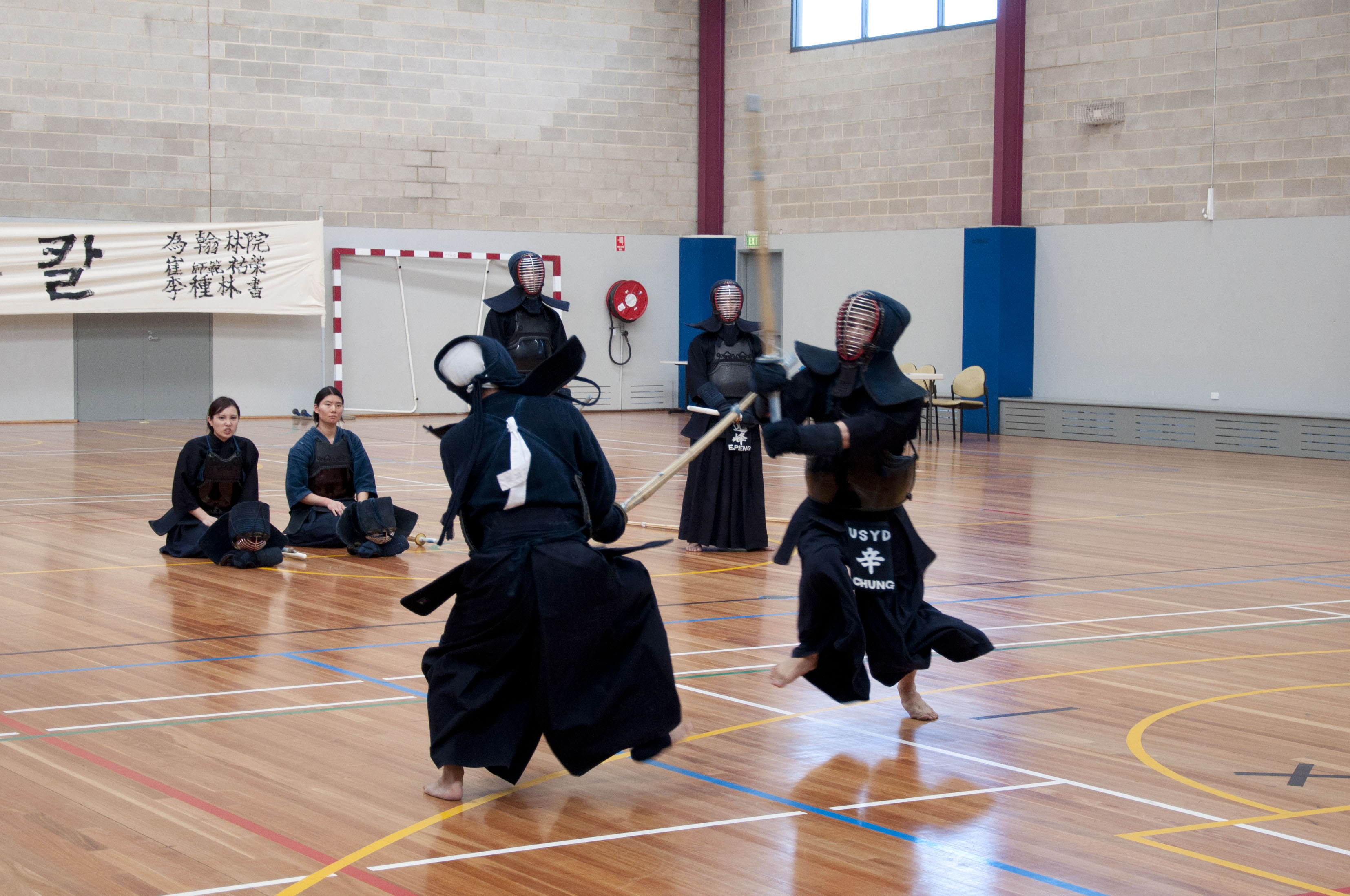 Bao vs Walter
Following the team competitions was the individual matches. Our bogu beginners Justin and Ernani taking on their first competition, unfortunately not making it to the finals.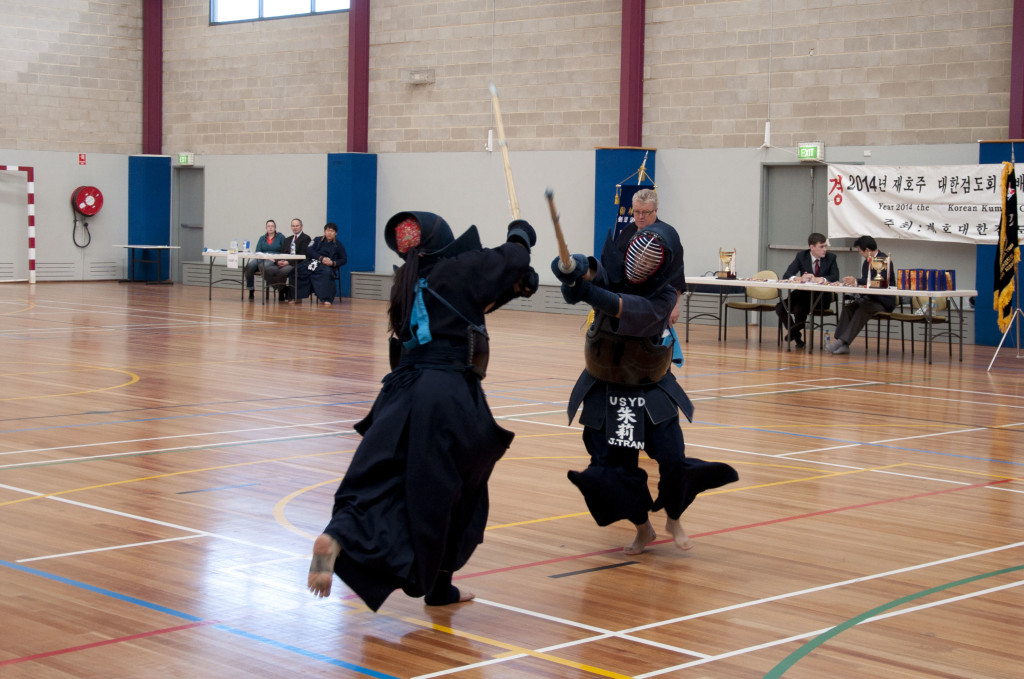 Julie Tran vs Kim Avina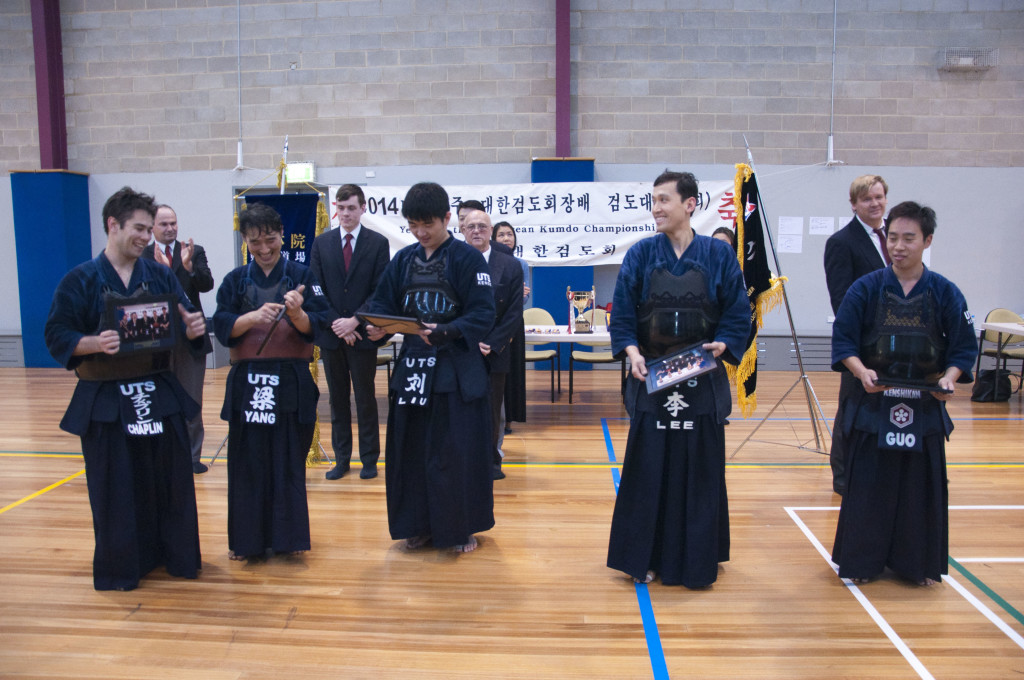 UTS the open team winners from 2013 picking up their photos.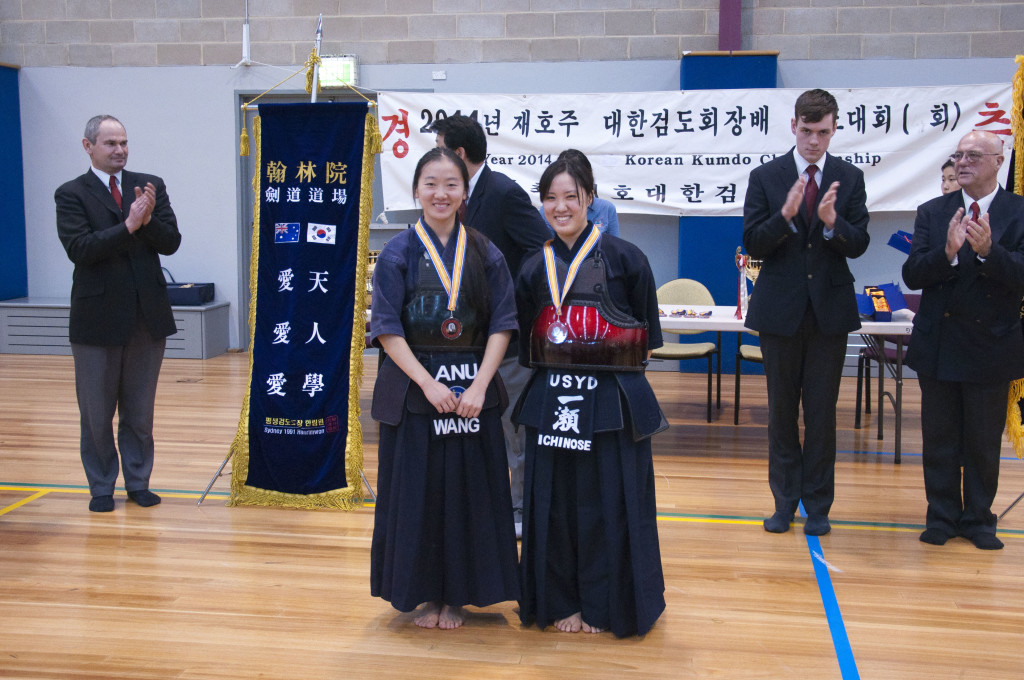 Women's Kyu – Equal 3rd Li Wang(ANU), Chihiro Ichinose (USYD)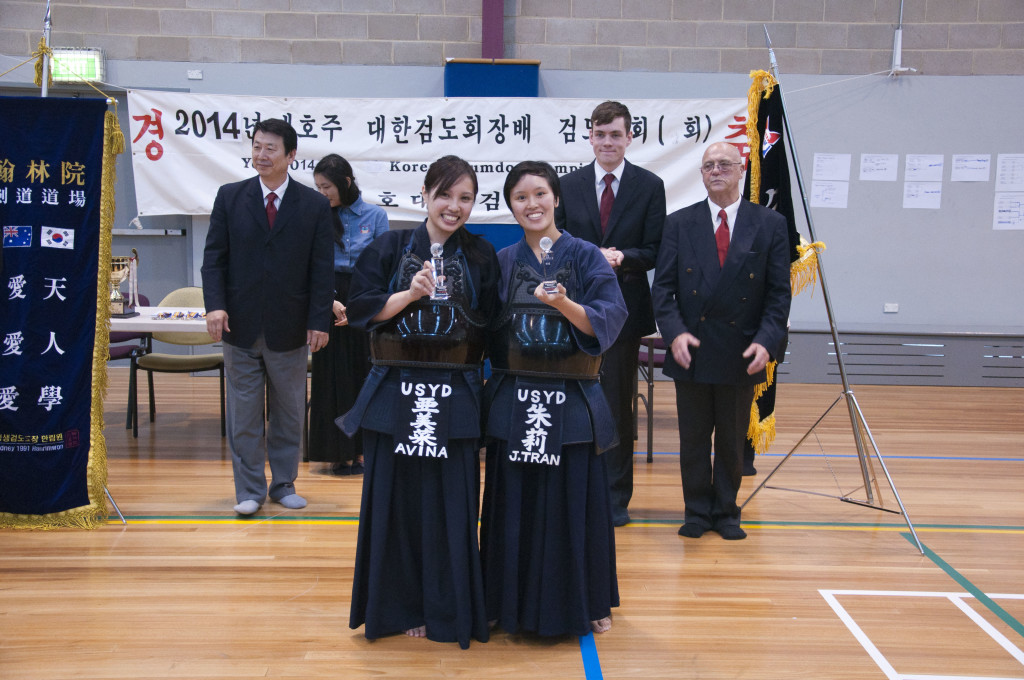 Women's Kyu – 1st Kim Avina, 2nd Julie Tran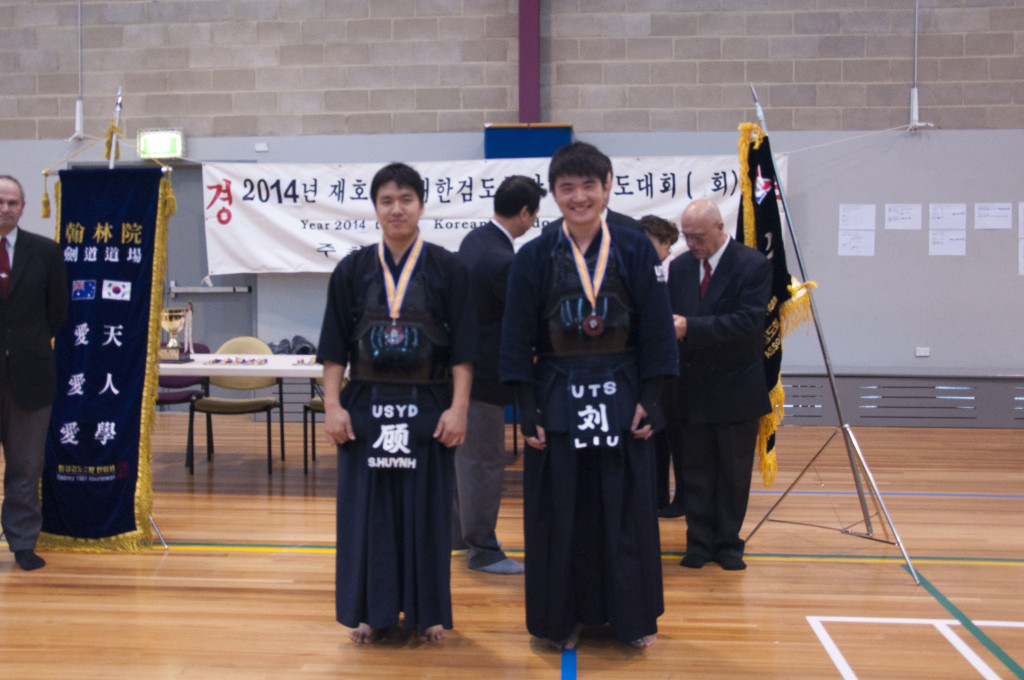 Men's Kyu – Equal 3rd Simon Huynh (USYD), Tony Liu (UTS)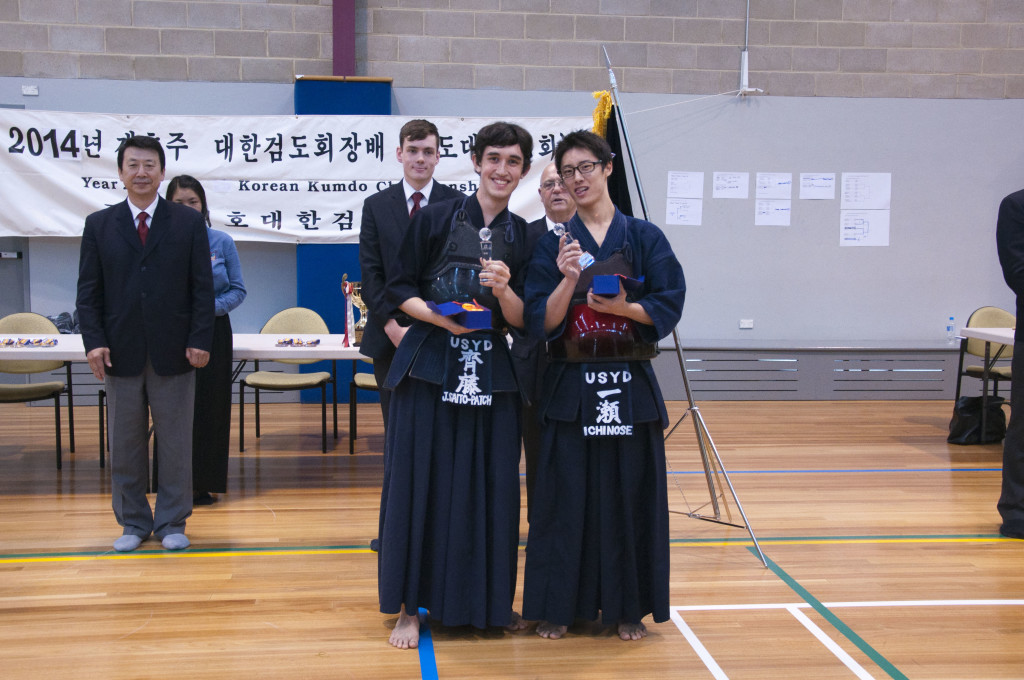 Men's Kyu – 1st Jordan Saito-Patch (USYD), 2nd Junya Ichinose (USYD)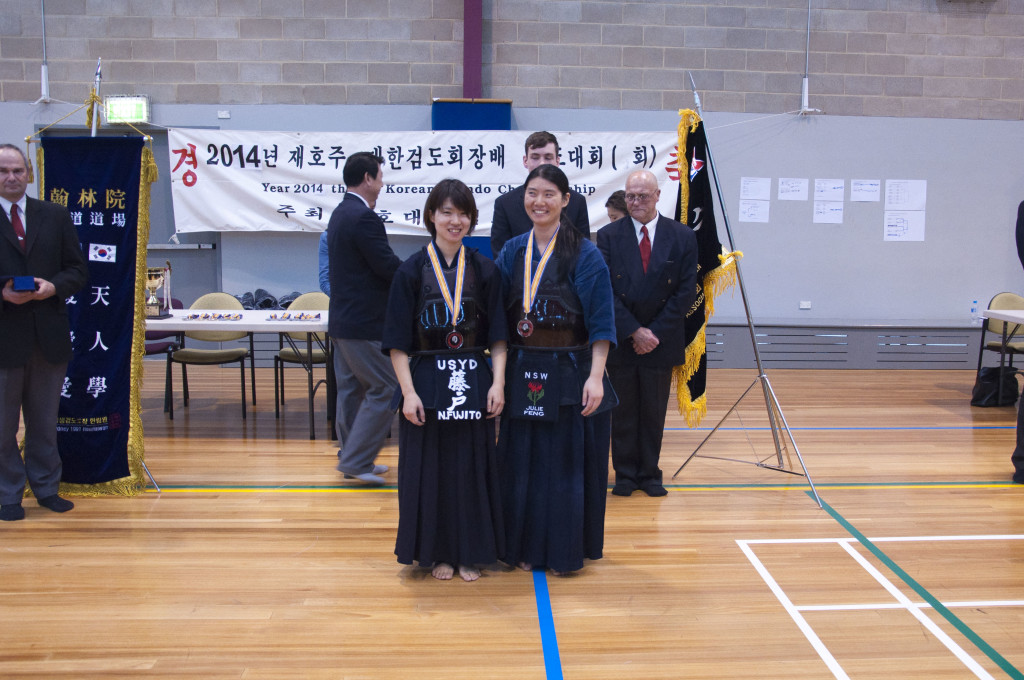 Women's Dan – Equal 3rd Nobuko Fujito (USYD), Julie Feng (USYD)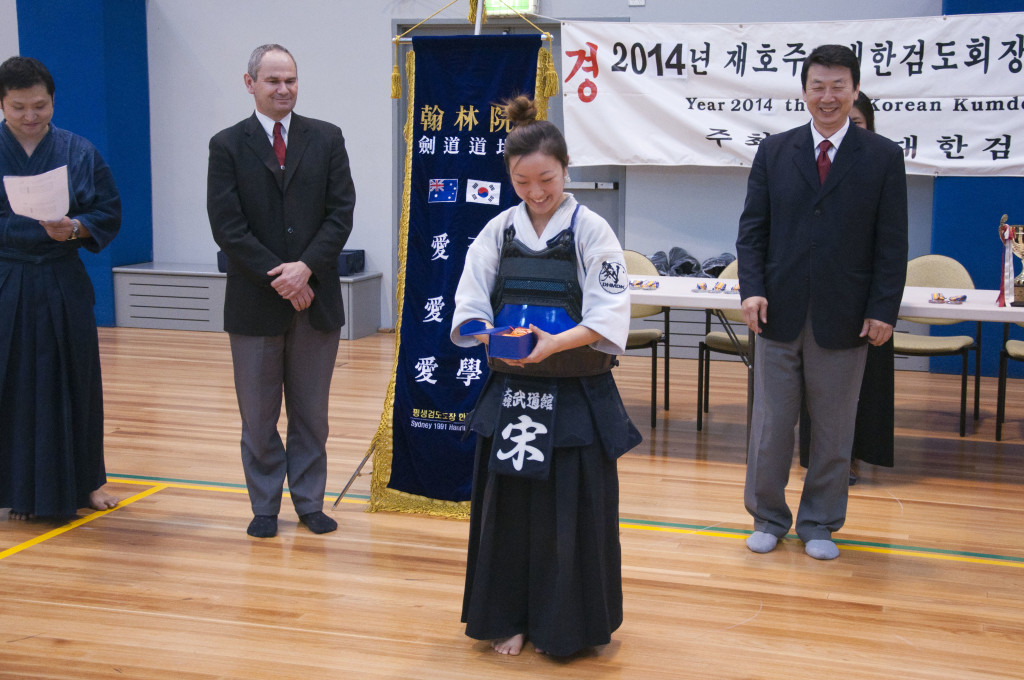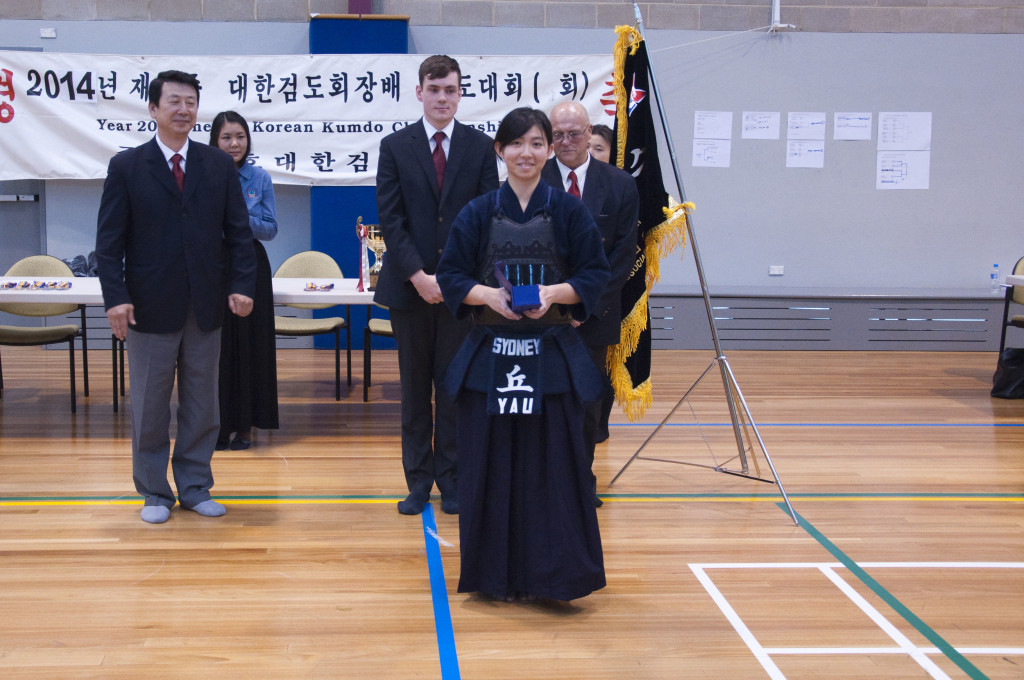 Women's Dan – 1st Queenie Yau (SKC) and 2nd Jenny Song (DHMDK)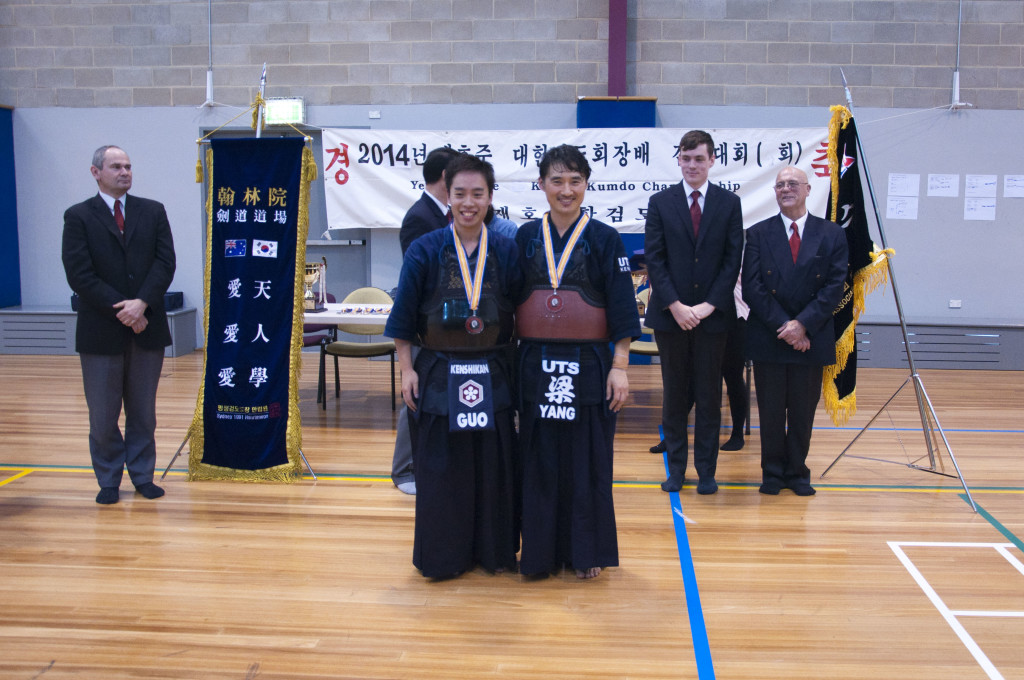 Men's Dan – Equal 3rd Clem Guo (UTS), Yang Taek (UTS) and 2nd Brent Joon Kwan (DHMDK)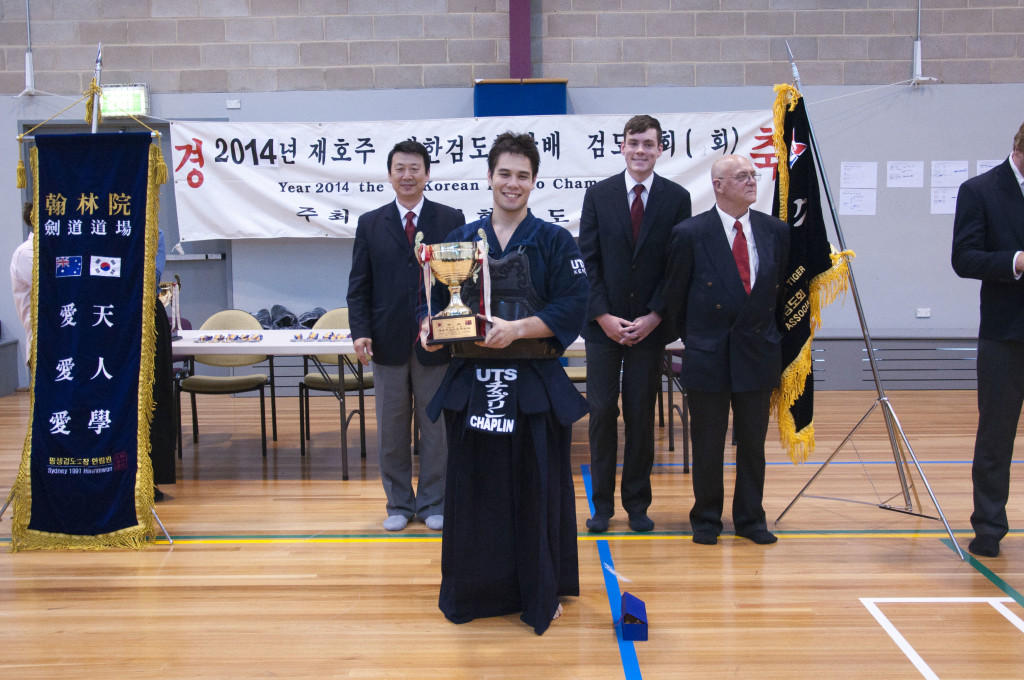 Men's Dan – 1st Jason Chaplin (UTS)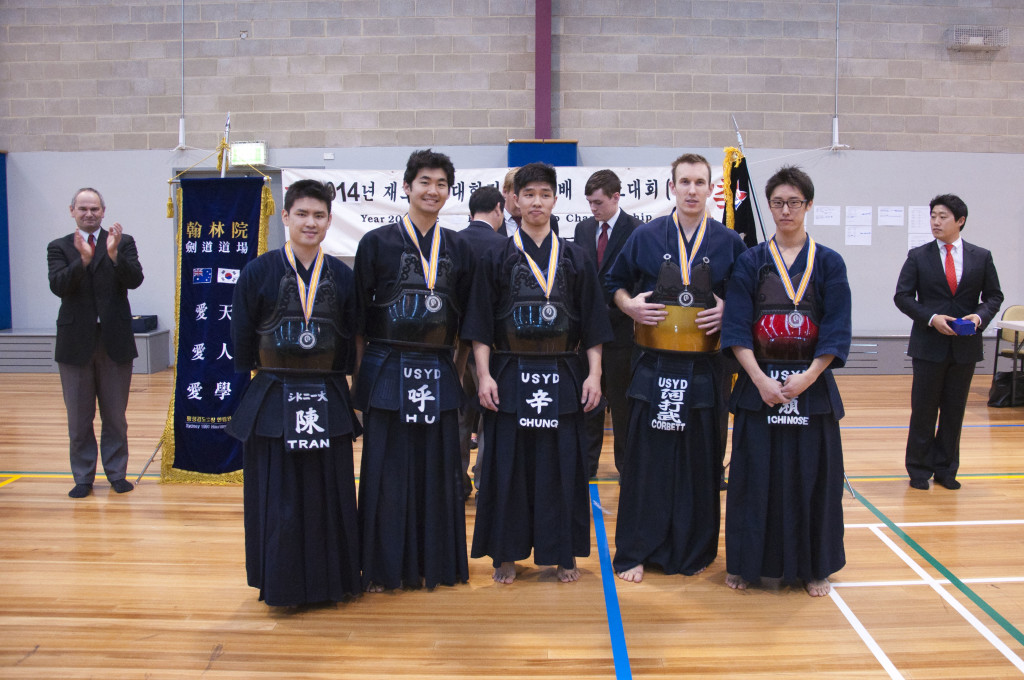 Open teams – 2nd USYD team 1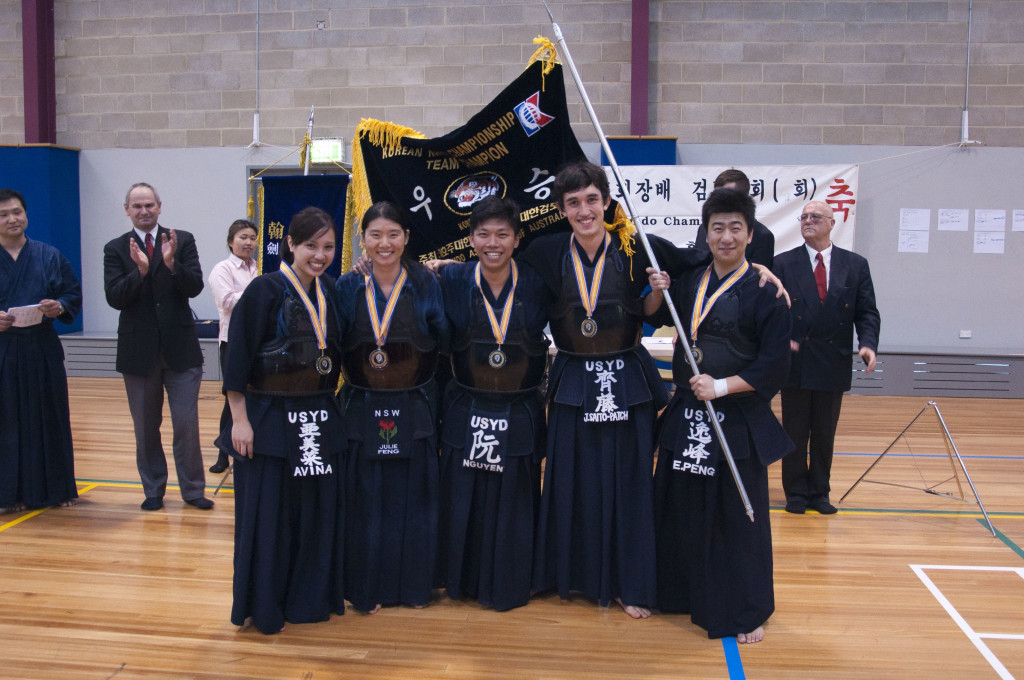 Open teams – 1st USYD team 2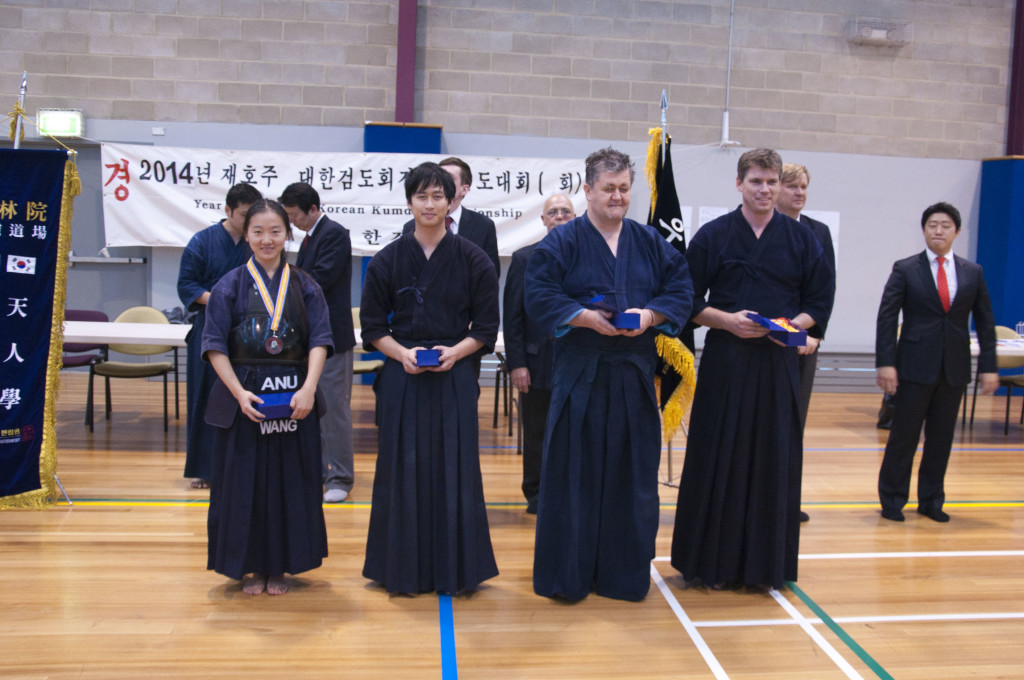 Fighting Spirit awards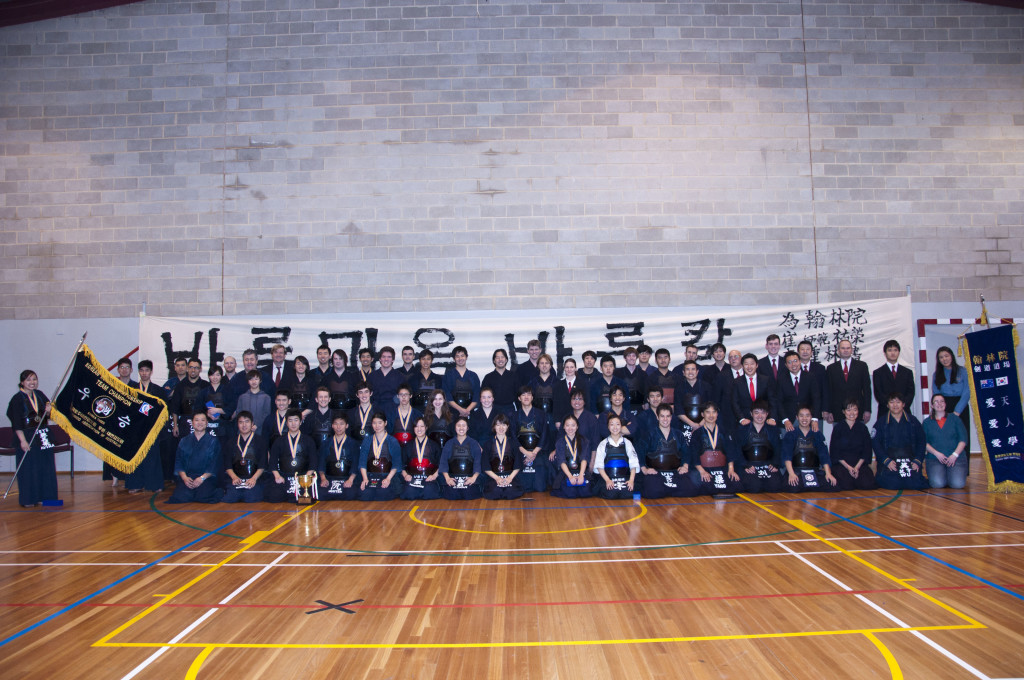 A big thank you to everyone who participated and Han Rim Won for hosting this competition.
Results wrap up:
Open teams:
1st: USYD Team 2
2nd: USYD Team 1
Men's Kyu:
1st: Jordan Saito-Patch (USYD)
2nd: Junya Ichinose (USYD)
3rd: Simon Huynh (USYD)
3rd: Tony Liu (UTS)
Women's Kyu:
1st: Kim Avina (USYD)
2nd: Julie Tran (USYD)
3rd: Chihiro Ichinose (USYD)
3rd: Li Wang (ANU)
Men's Dan:
1st: Jason Chaplin (UTS)
2nd: Brent Joon Kwan (DHMDK)
3rd: Clem Guo (UTS)
3rd: Yang Taek (UTS)
Women's Dan:
1st: Queenie Yau (SKC)
2nd: Jenny Song (DHMDK)
3rd: Nobuko Fujito (USYD)
3rd: Julie Feng (USYD)