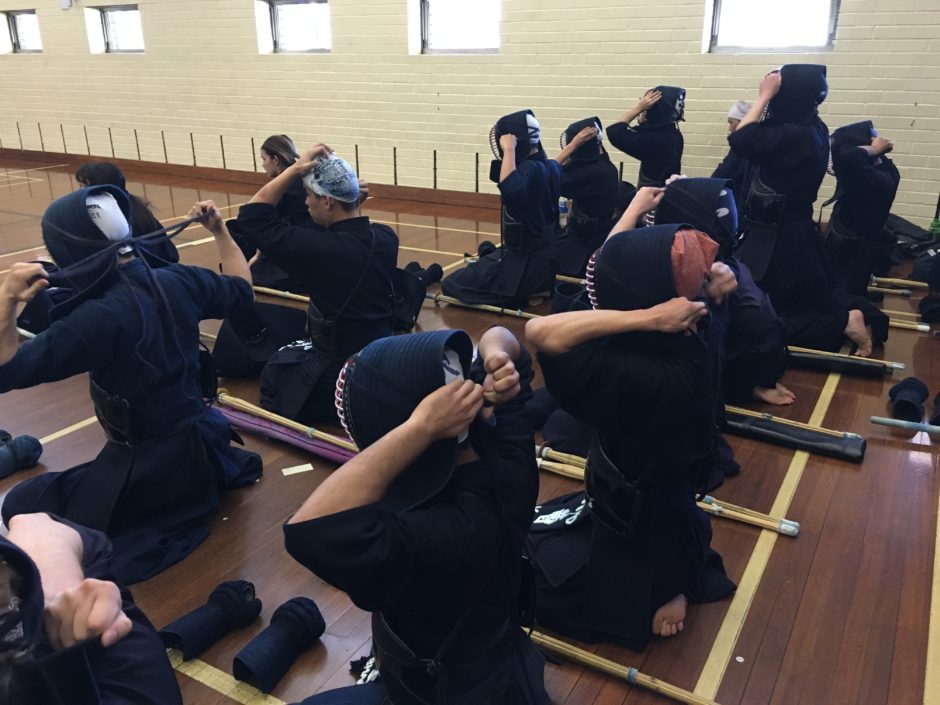 On Sunday, 17th of September, we held second time of internal competition at Arena Sports Center. This time, all Kyu level boys and girls joined in the shiai and give play to their best performance.
九月17号周日,我们在Arena Sports Center举行了今年的第二次内部比赛。这一次,比赛分成Kyu级别的男子和女子组。所有选手都拿出了他们最好的状态进行比赛。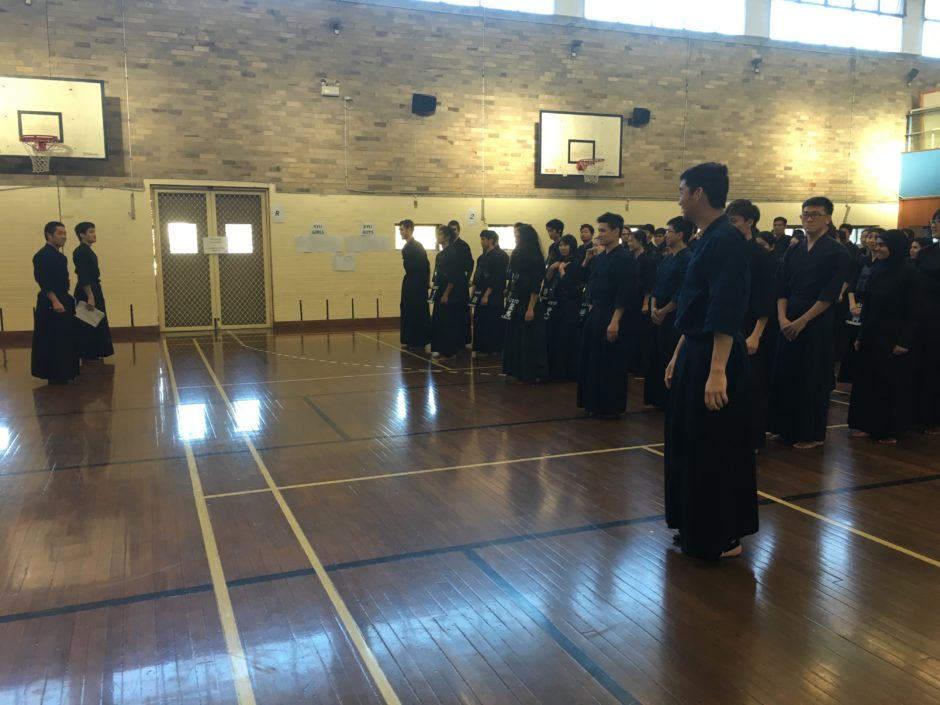 Sketch for the shiai day! Nearly all members joined this event, some semester 1 beginners come and watched the matches.
几乎所有成员都加入并参与了这个活动。一些还没有正式进入Bogu训练的新生也自发地到场并观看比赛。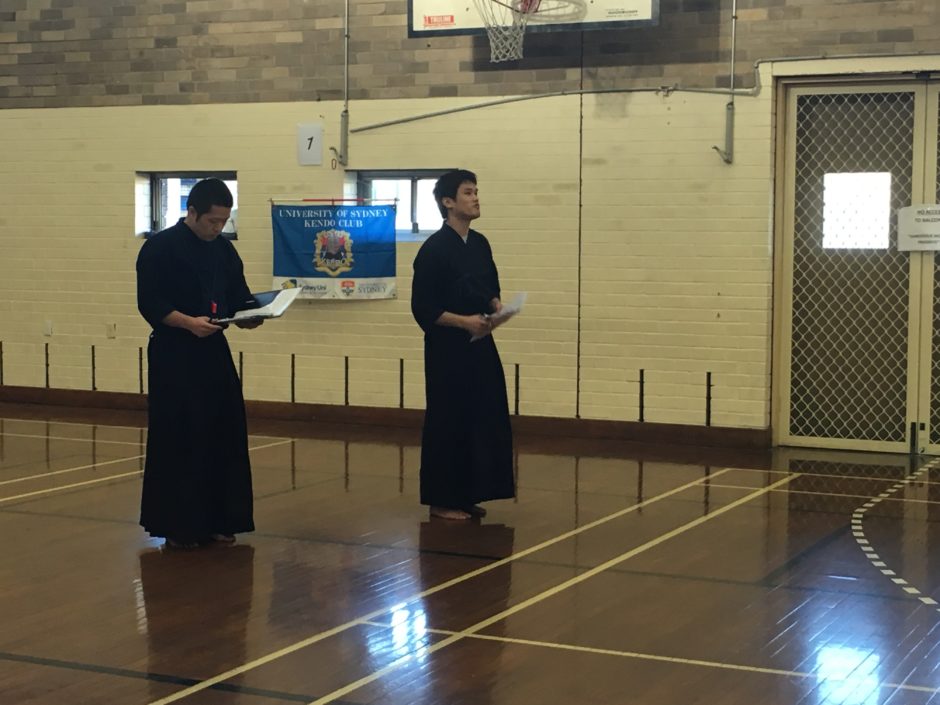 We need to say thank you to Takayama sensei and Fujisawa sensei for organising this competition and all Dan seniors to help for work as volunteer and judge
感谢高山先生和藤泽先生,两位教练为组织这次比赛做了很多工作。同时感谢在比赛中做裁判和志愿工作的成员。
During this weekend, The Australian Uni game will be held in Gold Coast and USYD Kendo club will send a team fighting for the honor. In this case, at the end of shiai day, we have simulated team match to help Uni game members accommodate and adjust to best condition. We should give our best wishes to our Uni game team and hope them good luck in the competition.
这周末,一年一度的大学生运动会将在黄金海岸举行,悉尼大学剑道部将派出一只代表队为校征战。因此,本次内部比赛的最后,我们进行了团体比赛的模拟,以期帮助去参加正式比赛的队员们将状态调整到最好。祝他们在这次比赛中取得好成绩。