After several training sessions, on 26th Jan we held the first pub night of 2018, marking an enjoyable start of a new year.
经过了几周的训练,今年第一次聚餐在一月二十六日的训练结束之后进行。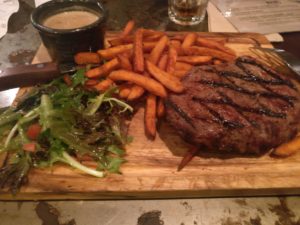 Thinking not many people would show up training in the first two months due to students' holiday, though, this month has seen a lot of us join training on time and practise hard, despite, also, the extreme heat of this season. The spirit is much appreciated, as the foods and drinks that we had after training.
虽然还在假期里,但是还是有不少社员参加了训练和聚餐。自从社团休假恢复训练之后,尽管天气炎热,但人数依然能够保持在一个可观的水平上,社员们训练可以说是非常积极了,这种挑战自我的精神值得赞叹。当然,个人认为锻炼之后的第一顿饭同样值得赞叹(体重是什么从来都不知道的)。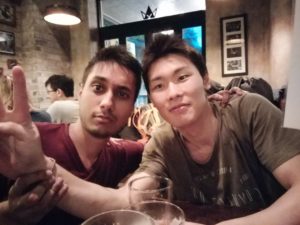 Keeping healthy to join training and social activities like this (with cold drinks!) seems very crucial to defeat the frustrating heat.
在此也提醒大家注意防暑,并且多参加社交活动,喝喝冷饮(也别喝坏了肚子),熬过高温天气。
Hope everyone had a great time at pub. And in the new year, hope everyone have a great life as well!
总之,希望每个人在聚餐的时候都能开心,也希望在新年里每个人都能保持良好的状态来面对训练、学习、工作等生活的各个方面。