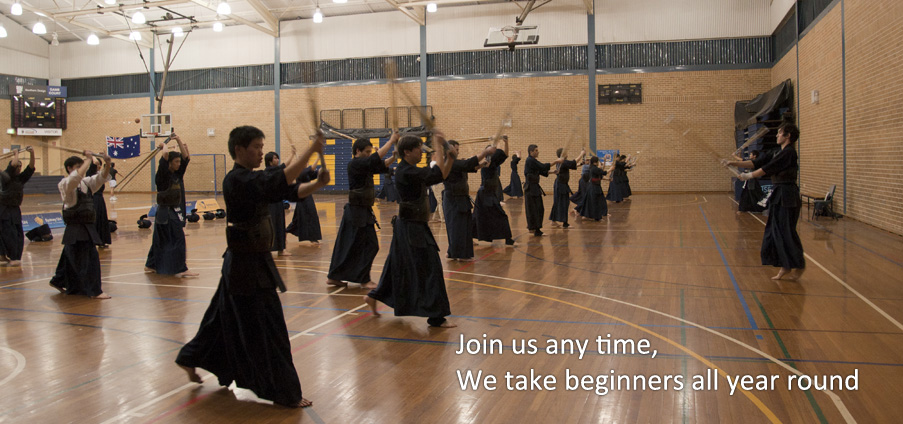 Prospective members can join our club by paying our 6 month or annual membership (below).
Members are welcome to join any time of the year, there is always an instructor to take beginners at each training.

As we are a club under Sydney Uni Sports and Fitness (SUSF), a SUSF membership is also required. This covers usage of university venues (where we train), and it also covers health insurance while training on campus.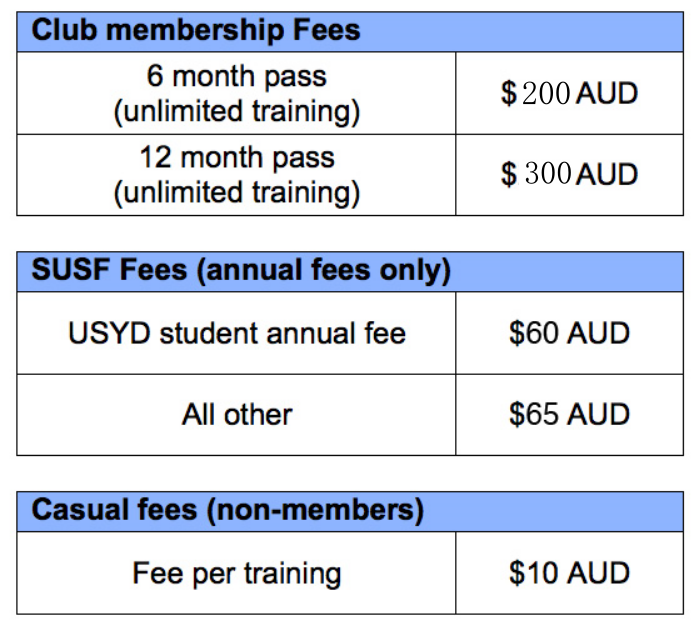 If you would like to know about the benefits of being an active Sydney University Sports and Fittness member please click 

here

.

ALL USYD Kendo Club memberships are non-refundable, non-transferable and can not be
shared.

Check out our FAQ's page if you have any questions, if your question isn't answered there you can contact us.

How to join: Online or at training – please read! 
New memberships and renewals can be purchased either online (requires credit card) or at one of our training locations on the day you visit.
Paying at the training venue
You will need to bring yourself and a credit card to make the payment on site. On the day you arrive grab one of our club executive members and we can help out from the beginning. This is probably the easiest way to join our club so please feel free to ask anybody in our club for help!
Paying online –

 

You will be required to print a copy of your payment confirmation slip.
Follow the prompts of entering personal details, selecting memberships, terms and conditions, health conditions.
You will be asked to make the payment via debit/credit card so please make sure you have this on the day.
Confirm the renewal and complete payment – and your membership will be renewed.
You will be emailed a confirmation immediately from SUSF. There will be a PDF attachment to this email in the format "Contract DD-MM-YY". This document must be printed and brought to the next time you arrive at training.
If you do not have a printed hard copy the day you arrive we cannot confirm your membership and cannot accept your entry to training. We will not be accepting screen shots on the phone or forwarded emails of any sort.