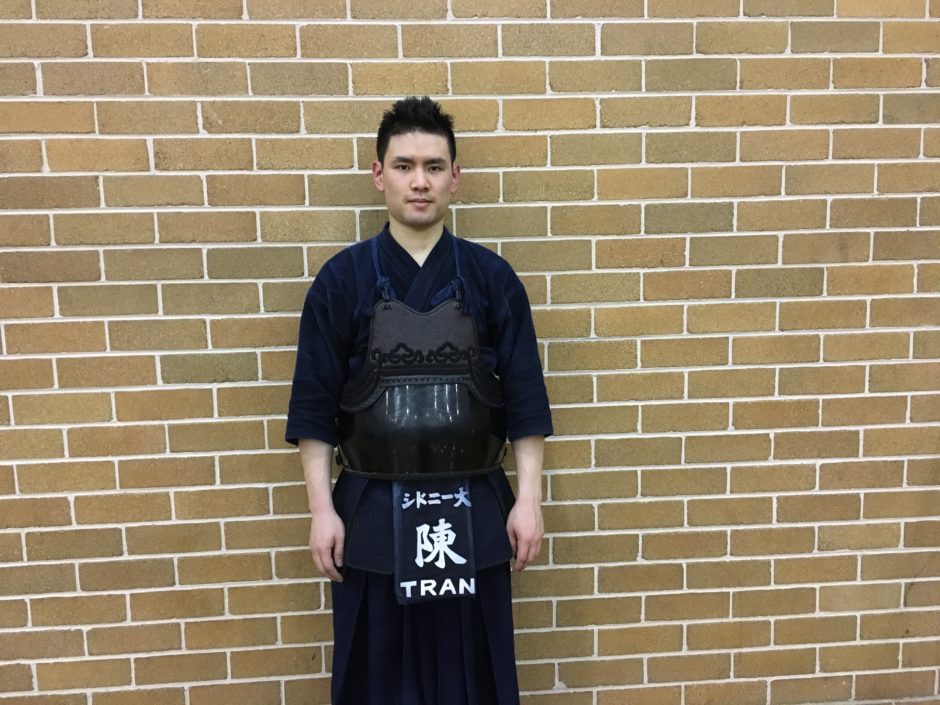 In case you haven't heard, we have a WKC member in our club now!! Kelvin has made the Australian team for the World Kendo Championships (WKC)!!! This is a super win for our club and a great achievement for Kelvin. Let's congratulate him and cheer up for him. WKC (World Kendo Competition) is one of the biggest and most important Kendo competitions around the world. People who enter national team should represent the country and fighting in world's highest level.
如果你还没听说。。。。我们有世界锦标赛的选手了!!Kelvin刚刚入选了剑道世界锦标赛澳大利亚国家队!!这是Kelvin也是我们的巨大成就。让我们恭喜他并为他加油!剑道世界锦标赛(WKC)是世界上最重要的剑道赛事之一,能够入选国家队并参与到这场世界级的盛宴中的选手水平都是非常高的。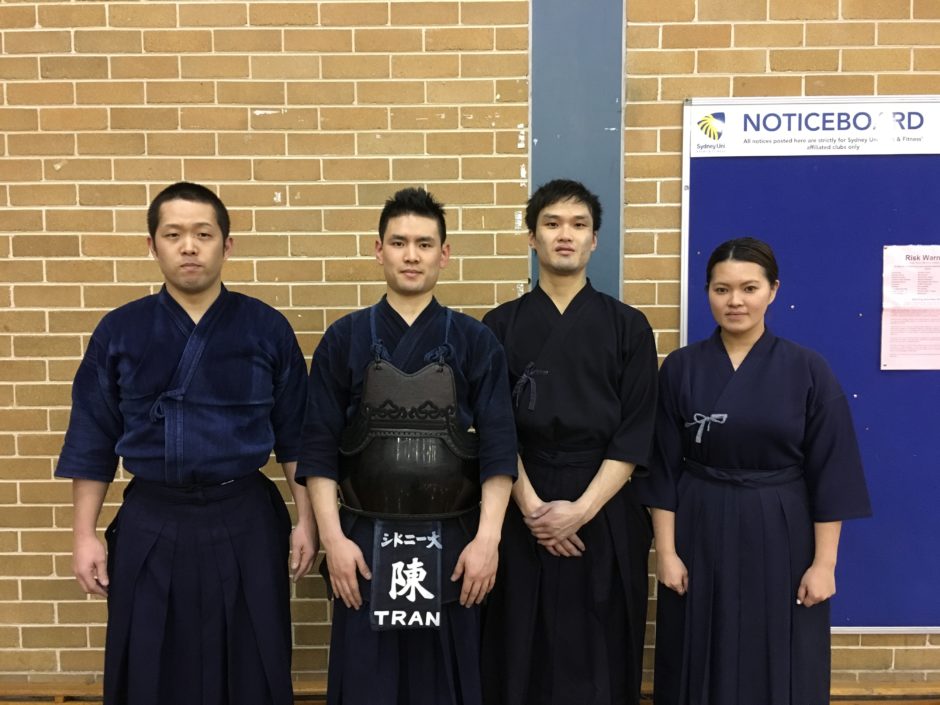 Group photo of Kelvin (second left) and coaches from our club
In case you don't know, Kelvin Tran is one of instructors and one of strongest player in our club. He has achieved 4th Dan and have long experience in Kendo. He is the proud of our club and hope he doing well in future competition.
如果你还不认识。。。Kelvin Tran是我们部的助教之一,也在我们最强的选手之列。他又很长的剑道练习经验并已达成四段。他是悉尼大学剑道部的骄傲,也预祝它在将来的比赛中披荆斩棘,获得成功。