Kelvin transcends to a national level – taking gold at the AKC!
The 26-27th of March saw the Australian Kendo Championships – Australia's largest scale Kendo competition, held at the Gold Coast this year. Our instructor Kelvin Tran was selected to represent NSW in both the dan individual and team events. He left our club proud bringing home great results of a bronze medal in the individuals and winning gold along with the rest of the NSW team. Congratulations Kelvin!
Let's take step back for our new members…just to give you some perspective how big this result is.
It all started at the State Squad training which were held once every fortnight on Saturdays for 4 hours. (Yes, that's a long time). Not only is it tough to survive the squad training, it's even more difficult to be selected on the NSW team. This is based of performance at state-wide competitions across NSW in 2015, attendance at the squad training and also performances at the selection matches. Kelvin came through being selected to represent the NSW team.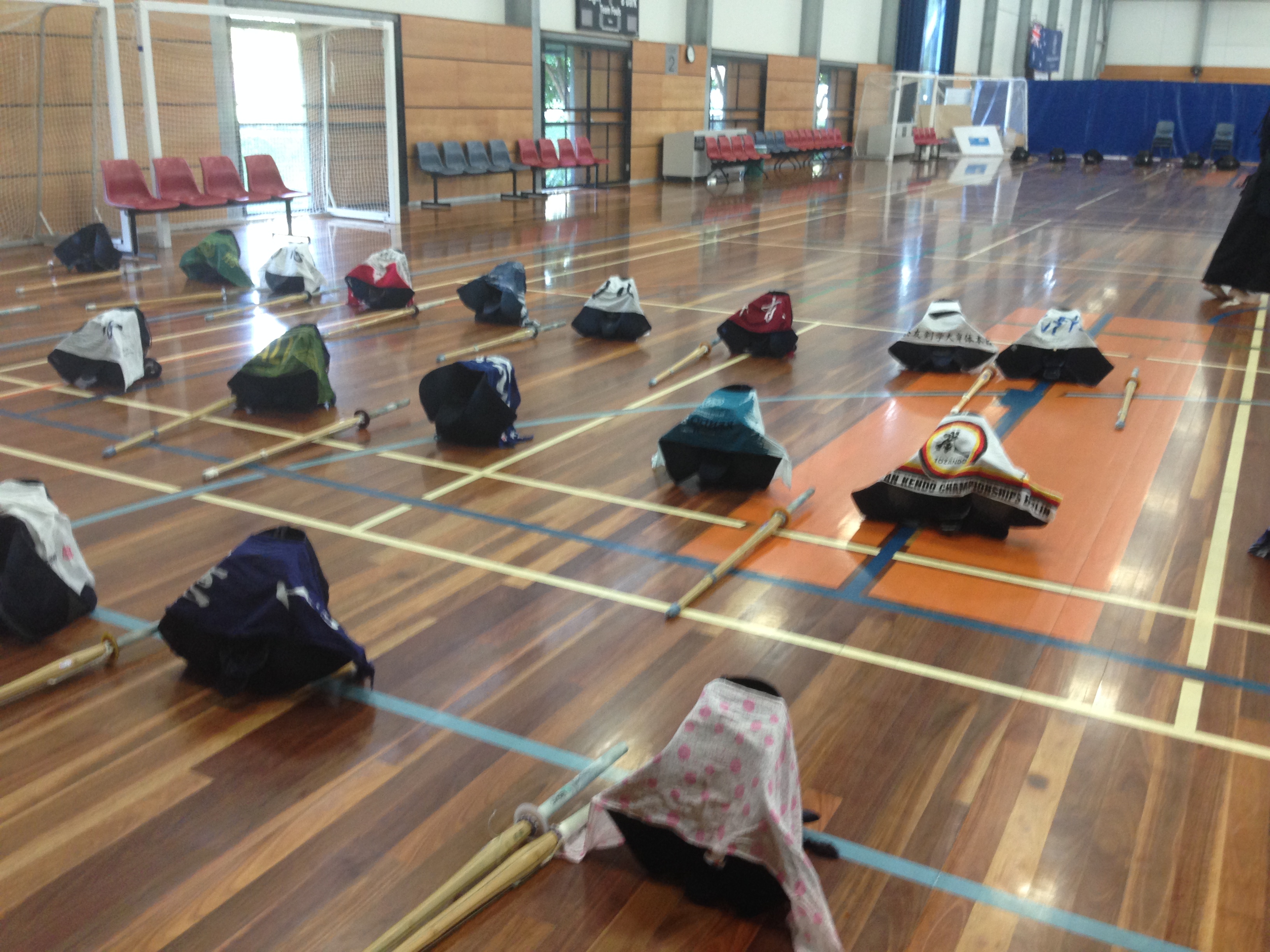 (My apologies – since it was over at the Gold Coast we are low on action pictures!)