USYD held O-Week activity from 1st to 3rd of March, Wednesday to Friday. This gave us a great chance to attract new people to join us. Thanks for the hardworking of our volunteers, we've done a great job in O-Week. Even with the bad weather, volunteers also have the good mood and attitude to introduce our club to new people.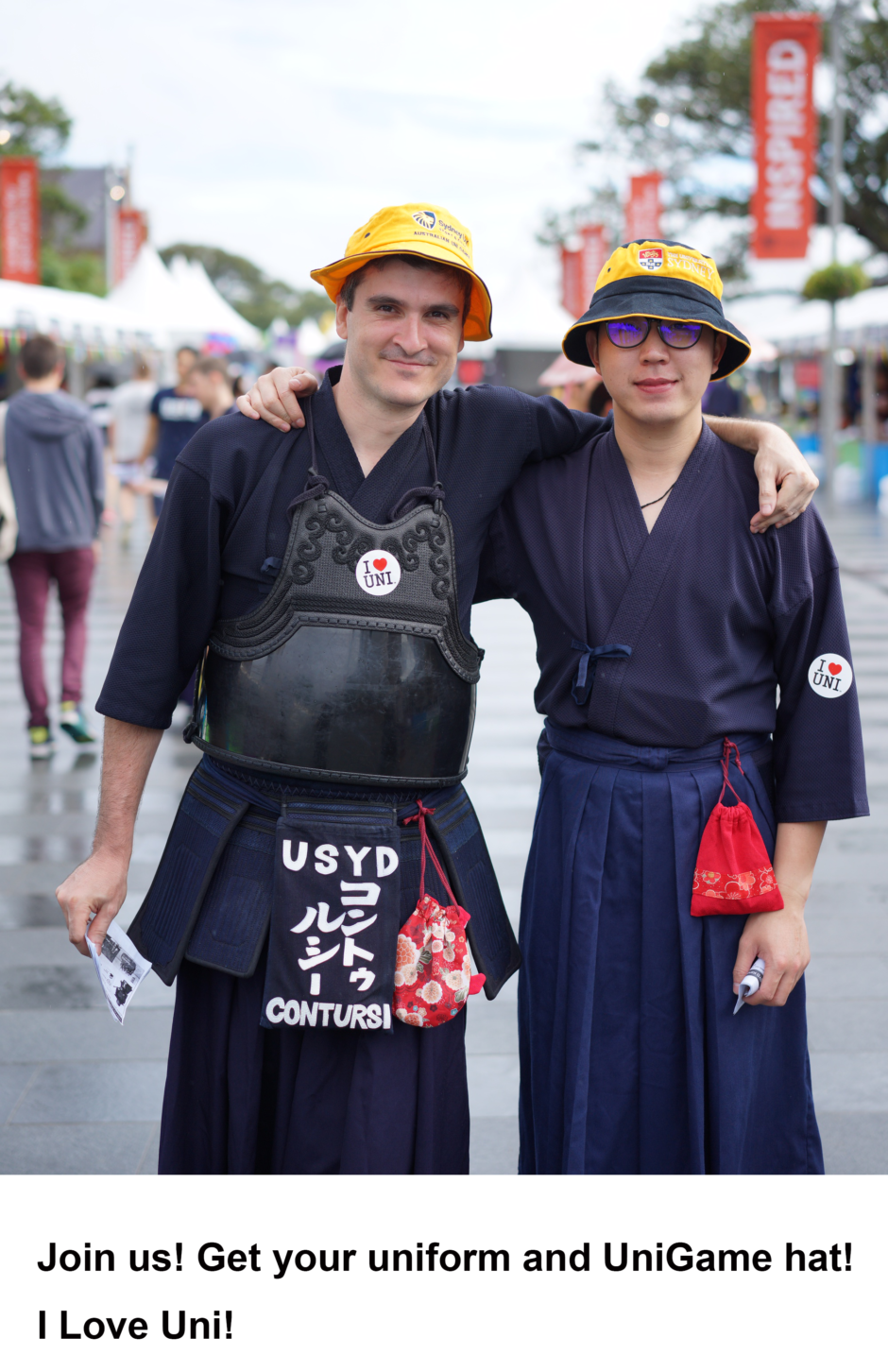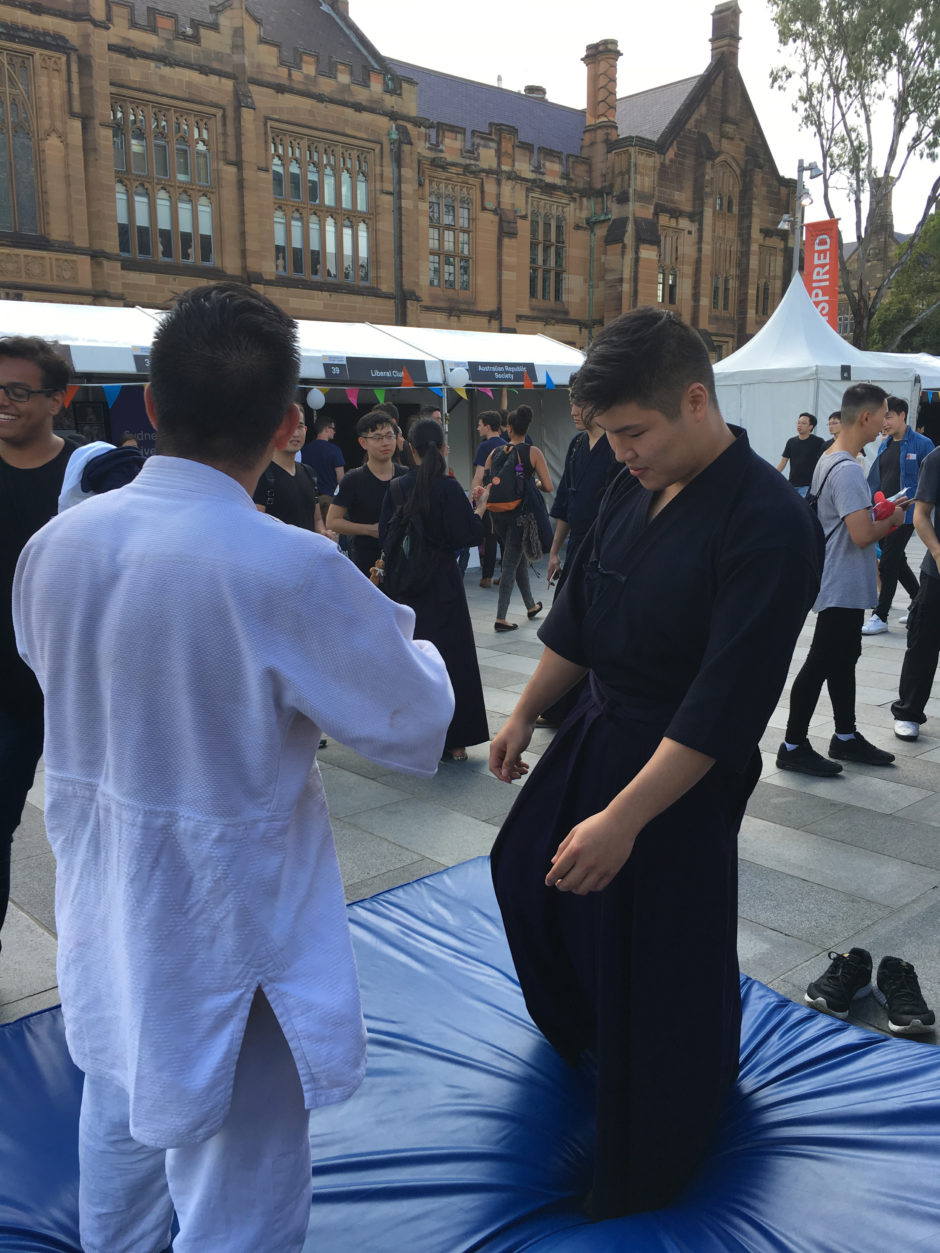 Halley is doing Judo? Let's the Judo guys see our martial arts!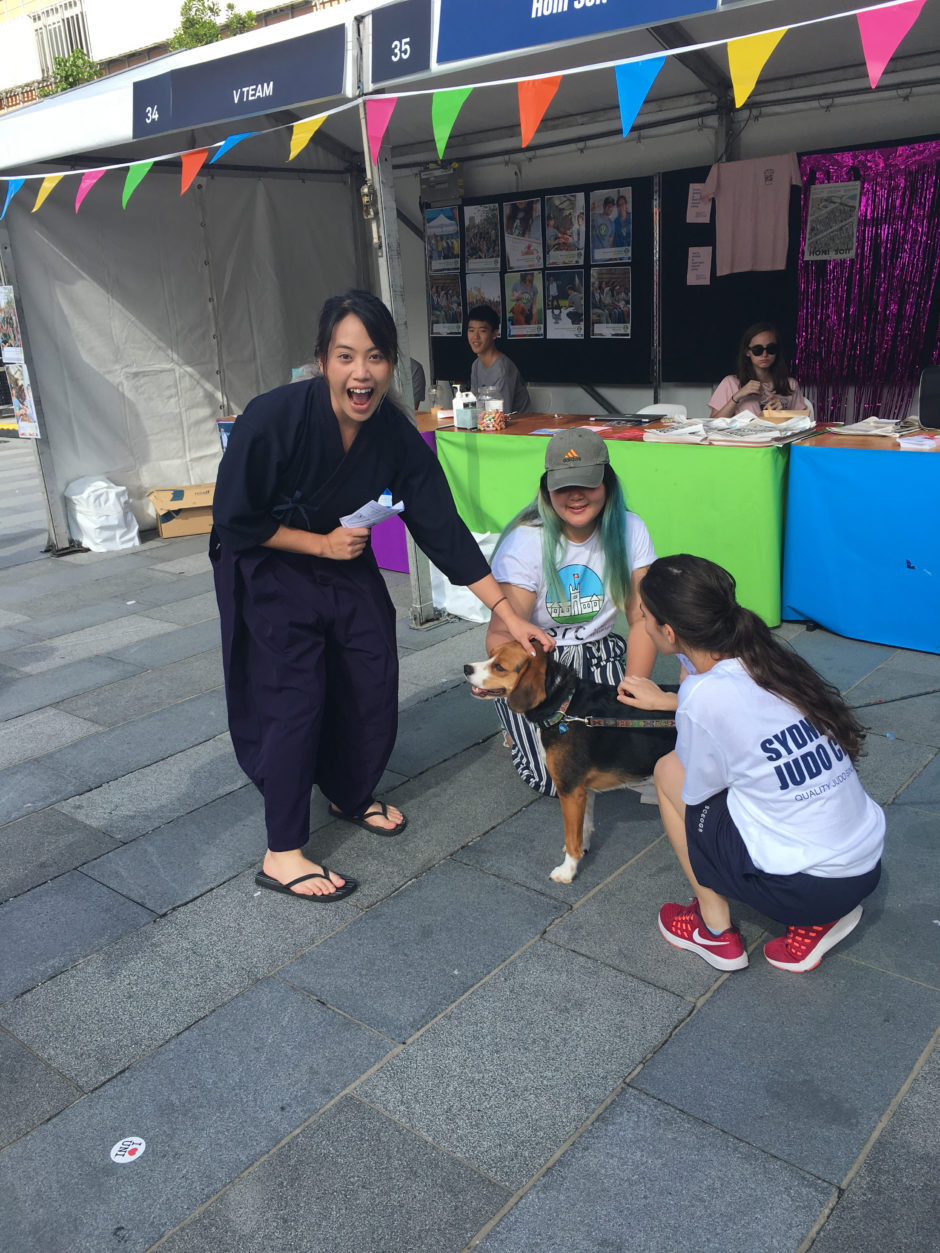 O-Week is not only the mission that we need to get new members, we also can enjoy the activity– communicate with others! Go to pet the dog!
Demonstration showed charming of Kendo and our club. It was the most attractive part in O-Week activity. A great appreciation need to give to Demo people. They insisted on the show even in the raining. They also use a long time in training to rehearsal before the O-Week started. Their hard work was returned as we got so many new members join us in O-week semester 1. In the future, we need to keep making our club great and lead all new people on the way of Kendo.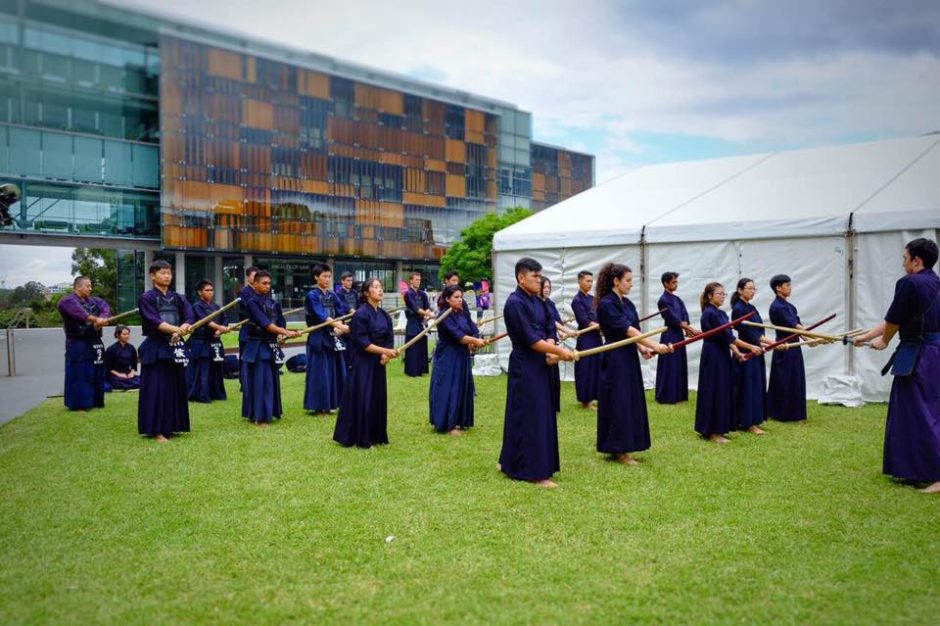 Stay cool~even for warm up of demo!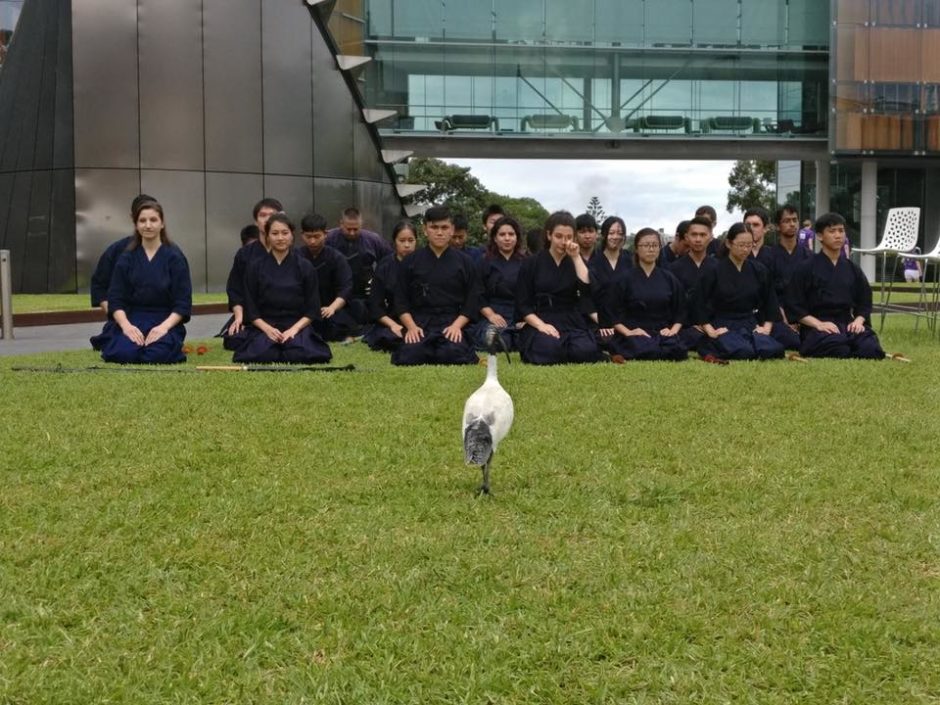 Our special audience already take a seat with very good view.