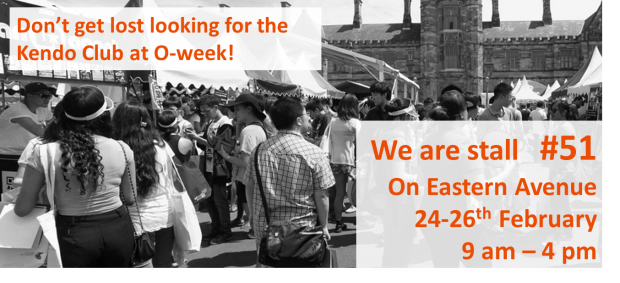 O-week is Sydney University's Orientation week for newly joining students!
A large part of University life is making more social connections, joining sport clubs or societies, become involved with things beyond your degree. Experience speaks louder than anything in the real world so we encourage all students to explore the university's activities widely.
Our Kendo club is one of these clubs but a large one that boasts 100+ members every year. We have a range of people of different ages and backgrounds and is sure to be a great place to meet people, and learn a unique martial art.
At this time of the year there are many people who will be joining our club and we encourage you to join the 2016 cohort!
What do you need to do?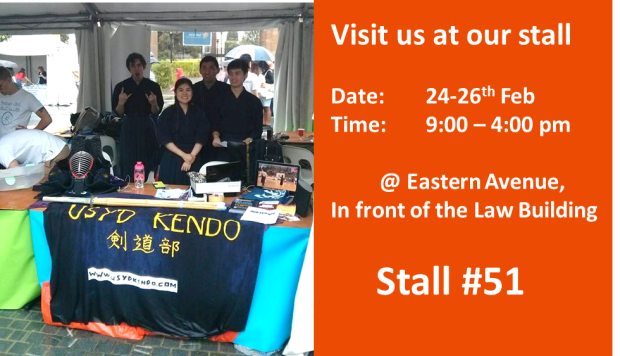 There are many reasons to join us – but let us speak to you in more detail!