Last Saturday, we held a seminar for semester 1 beginners for reaching them how to put on Bogu (Kendo armor). Thank you for everybody came to the activity, I believe all of you learn a lot from it and will you it in your Bogu training soon. Here I want to appreciate hardworking of senseis and the help of instructors and seniors who lend Bogu to us. I hope all beginners who attended the seminar also remember helps you get from others in our club.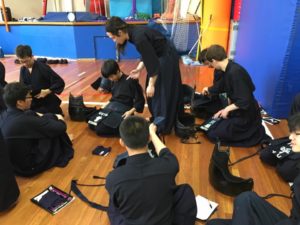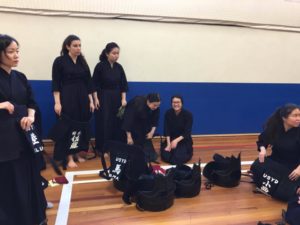 Firstly, we learned how to put on Bogu from Tare to Men. Fujisawa sensei did demonstration first and people then divided into groups and have practice lead by seniors. Here I want to thank again to people who lend their Bogu to this activity.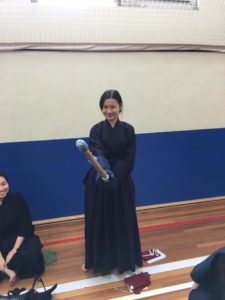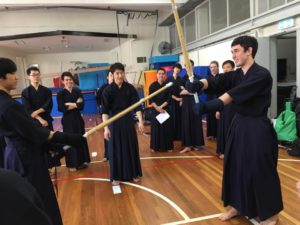 Put on Kote and try to hold Shinai and hit….It feels wired when you put on it first time, but you will use to it soon.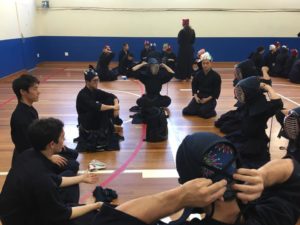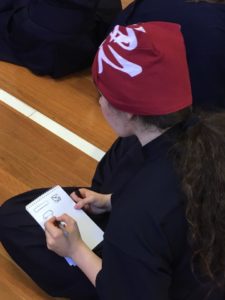 Put on Men is always the hardest one, but it is not a problem to our smart and hardworking students! (Nice drawing, Eleni!)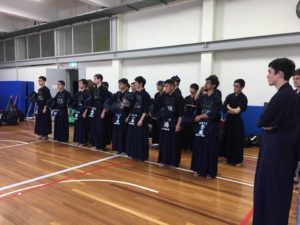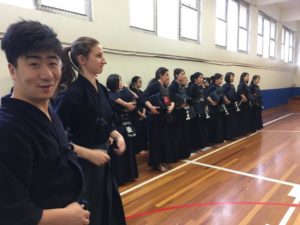 After that, we have a imitate practice, it happened between boys and girls. I will say out beautiful girls won.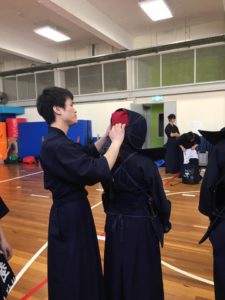 Fujisawa sensei checked the outcomes and gave recommendations one by one. Some of people doing not so prefect this time. That's OK! you will be faster after practicing.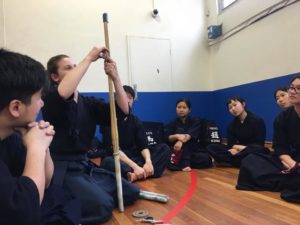 Finally, we have a short tutorial on how to fix and check your Shinai. A good work will make your Shinai last longer.