Last Saturday, 13th of August, we held a party for our beginners members! (They joined in our club in Semester 1, 2016.)
After nearly half a year Kendo training, they will receive their Bogu and join senior training soon. To celebrating their graduation from junior Kendo learning, we had a dinner together at Kura and spent a wonderful evening together.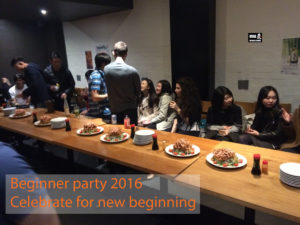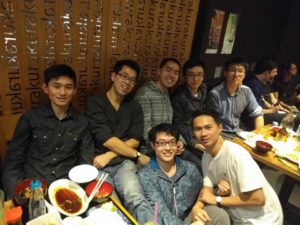 Say hello, boys!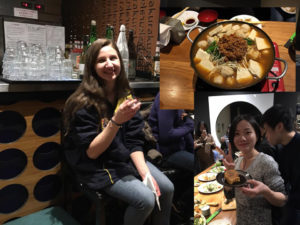 An enjoyable night with delicious food. On the left: cheers!  On the right: I cannot wait for eat the hotpot! Tell me Anna, is that tasty?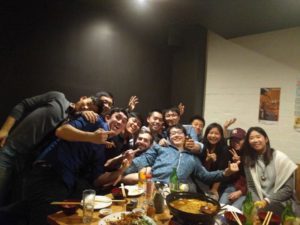 Cheers, people! Well done for the last 6 months. Looking forward to training with you guys in the future.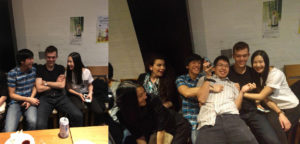 Oops, try not to escape, Vincent. Give us a smile : )