On the 19th of October the Dae Han Moo Do Kwan (DHMDK) Club held their annual competition at the Burwood PCYC – the state's most eventful competition of the year. Our USYD Kendo Club sent over almost 30 of our members to compete for the top place.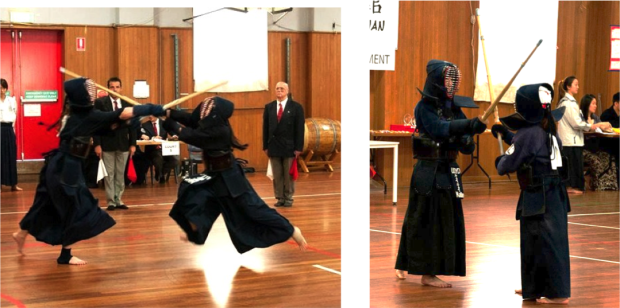 The competition began early at 8:30 am and went all the way until 7:30 pm covering all possible divisions from under 13's, under 16's, and individual/team events in kyu, womens and the dan divisions.  Cutting to the results our girls did fantastically as usual securing all top four places: 
Womens Kyu divisions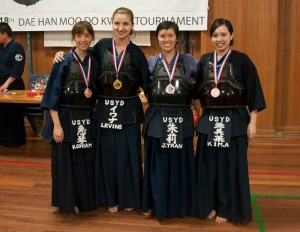 1st  – Ioana Levins (USYD)
2nd – Julie Tran (USYD)
3rd (equal place) – Kim Avina (USYD) and Karen Chiam (USYD)
The rivalry between our kyu girls continues with this time Ioana grabbing the gold, taking revenge on Julie Tran after their fierce finals at Australian University Games last month. 
Not being satisfied with just the kyu womens teams, our girls decided to also grab gold in the womens open teams – a feat which has rarely been achieved! After an impressive first match with DHMDK, the score was saved by our open teams captain Julie Feng, who brought the team home against DHMDKs team. The team formed by Kim Avina, Ioana Levins, and Julie Feng made our club proud with shining medals. 

That's not all from our girls, Nobuko Fujito fighting strong and winning 3rd in the Dan womens individuals.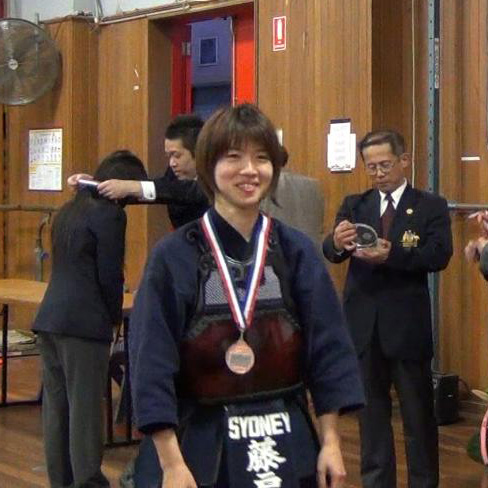 The mens side did not fall behind with another gold secured in the dan individuals. Out of the shadows our very own Walter Chung won through the men's dan division – the event with the most experienced players. In the final he met one of Australia's best – Jayson Chaplain, and this time managed to get through with a victory. Congratulations to Walter!
The Kyu and Dan team came ever so close but could not consolidate the victory with two silver medals for our teams. Good effort teams!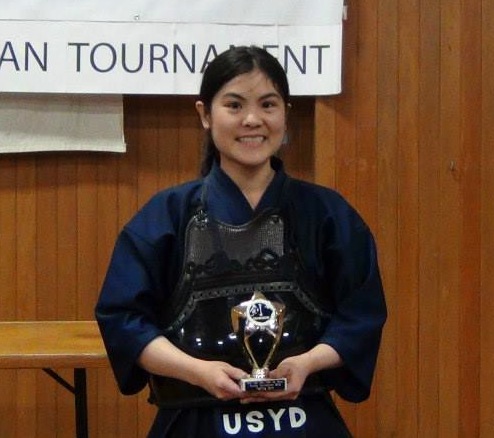 And finally of worthy mention is our ball of fire – Minty Ma, who was awarded the fighting spirit award for best display of passion on the court. Always a prestigious award and we are very proud that one landed in our very own USYD Kendo Club.
The competition was a long and tiring day and our results were superb – however there is still room for improvement. All club members set a great example for the up coming summer training – please use this comp for reflection and inspiration for the next few months!