Approaching the end of 2017, will welcome 2018 soon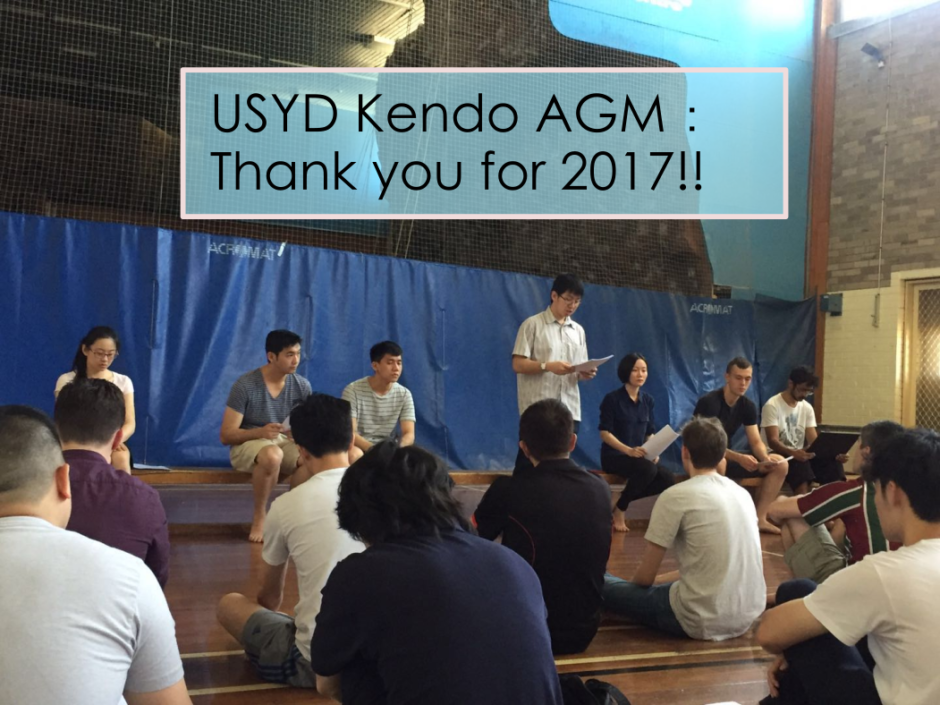 On Sunday, 29th October, USYD Kendo club held the annual general meeting (AGM) for 2017. In the meeting, President did the report to summaries almost all events from 2016-2017. The treasury report is done to report income and expense conditions. AGM is one of the most events around the year. It is a good chance for all members to have more understanding of how our club works and raise their own questions and comments. Here I want to thank all club members who attended and supported the club in the whole year. Moreover, we need to gratitude to the executive committee members who works for the club in last 12 months:
在10月29号周日的时候,举行了悉尼大学剑道部2017年年度会议(AGM)。在会议中,进行了部长汇报,财政汇报等内容。AGM是一个让所有成员参与到决策中来,并更好的了解并提出意见和建议的时候。感谢所有到场并支持我们工作的人。另,我希望借此机会感谢在过去12个月中辛勤工作的成员们,他们是:
President: Vincent Firman
Vice president: Kai Kikuchi
Treasurer: Anna Lu
Media and Events: Rachel Ma
Equipment officer: Jeffery Chung
Secretary: Brinton Chand
General advisor: Tomonori Hu
The club cannot work well without your hard working. At the same time, we need to congratulate new executive team members for 2017-2018. Hope you guys can keep this good spirits and help our club to more successful place. They are:
再次感谢他们的工作。与此同时,也恭喜当选的新一届(2017-18)kendo委员会的成员。希望你们把悉尼大学剑道部带领的更加成功。他们是:
President: Vincent Firman
Vice president: Brinton Chand
Treasurer: Anjun Zeng
Media and Events: Tian Ma
Equipment officer: Macca Hou
Secretary: Samantha Zhong
General advisor: Tomonori Hu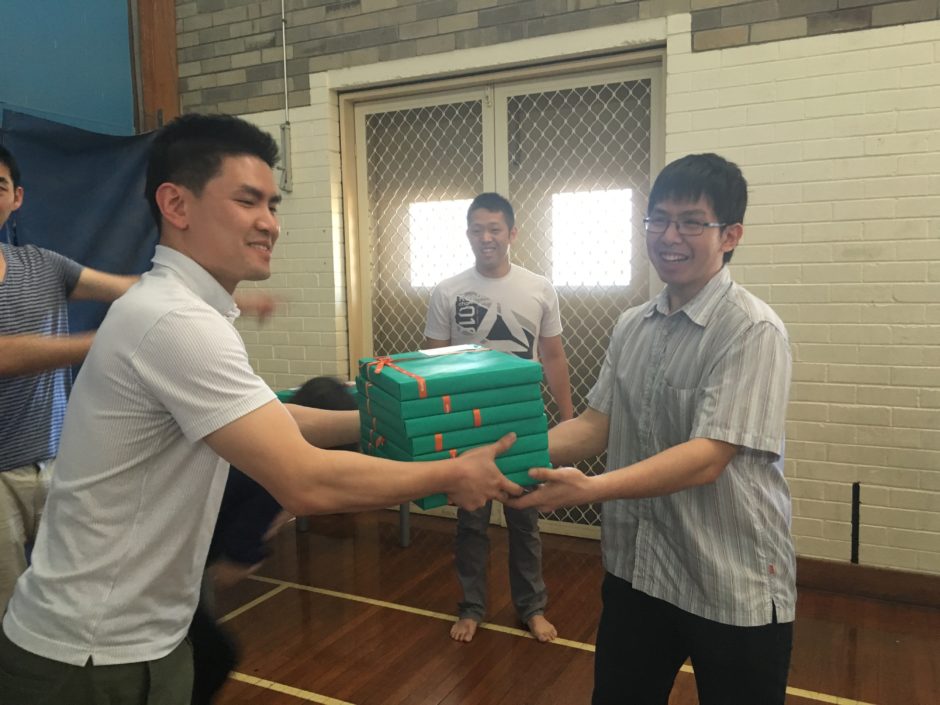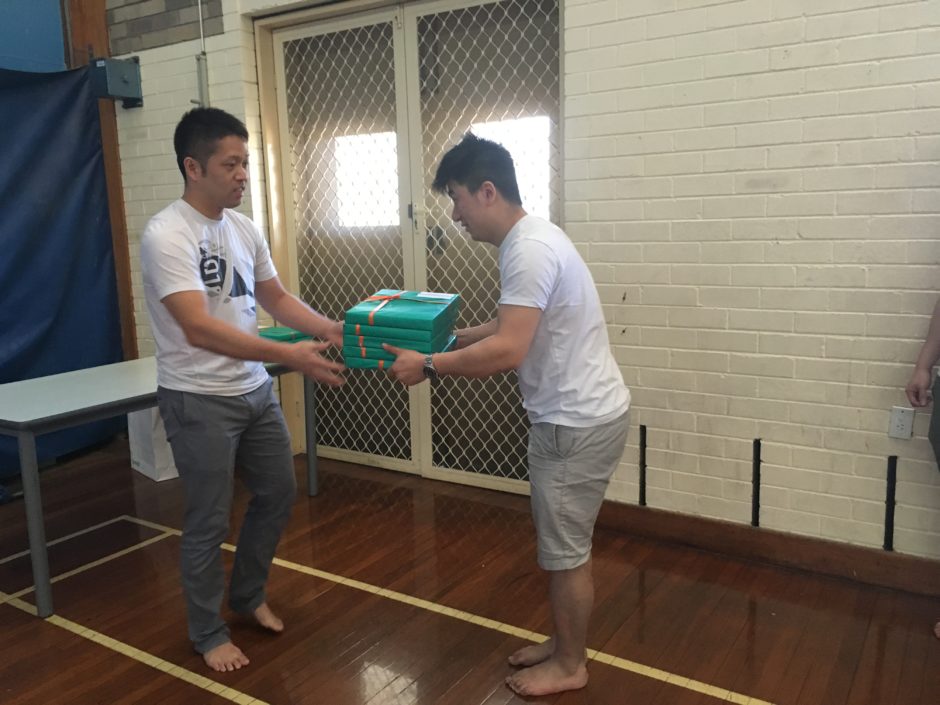 Gift time! Takayama sensei give all exec team and instructors gift for thanking their hep to the club.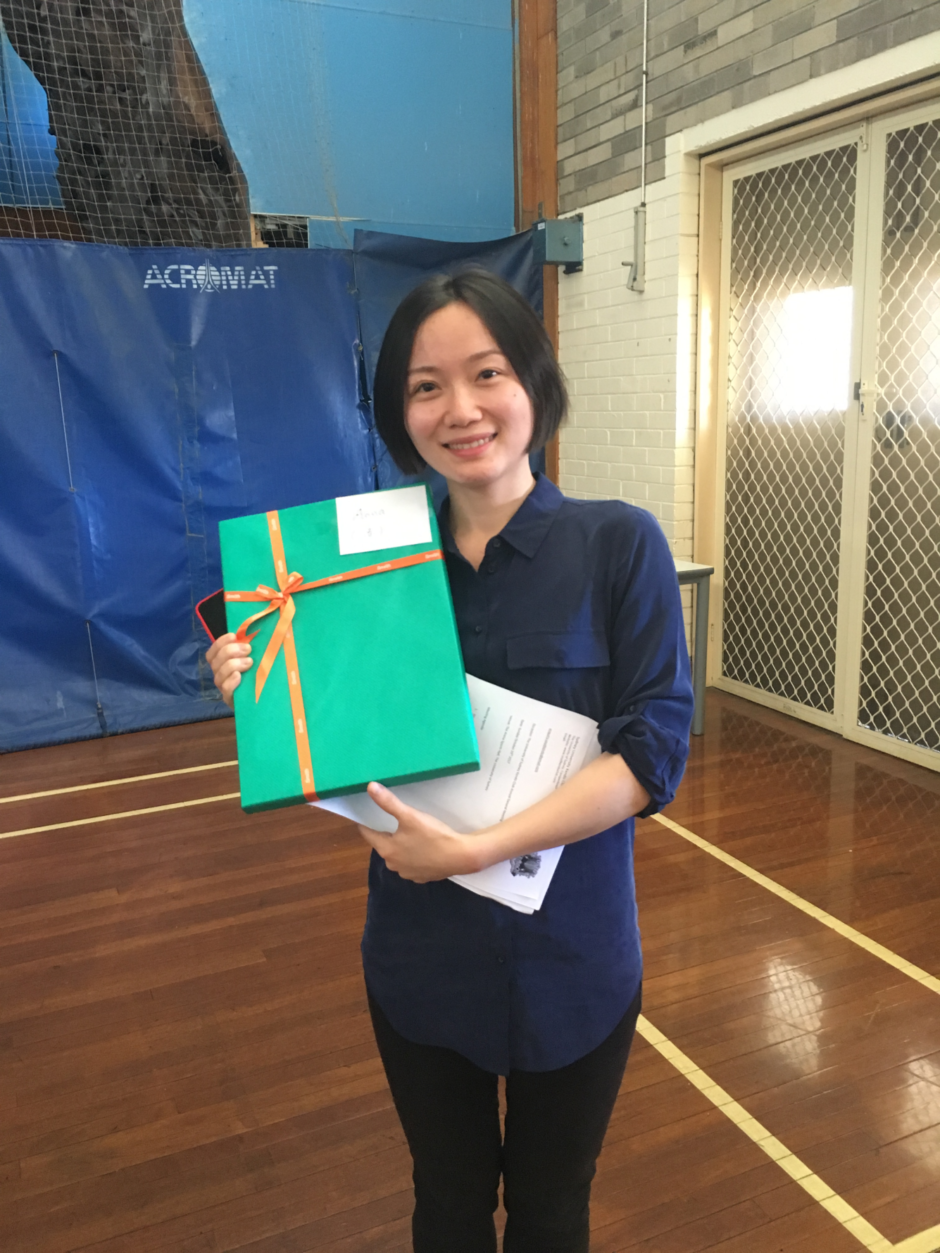 After AGM, we have BBQ on campus. It is a good time to join food in that hot summer afternoon.